I can't believe the fourth month of Book Riot's 2017 Read Harder Challenge has already come and gone! This month I completed tasks seven and eight which required me to read a book published between 1900 and 1950 and a travel memoir. For these two tasks, I elected to read
The Three Taps by Ronald A. Knox
and
The Lost City of Z: A Deadly Tale of Obsession in the Amazon by David Grann
. Read on for my mini reviews of each book, or click these links to see my
January
,
February
, and
March
updates for the Read Harder Challenge.
The Three Taps
is a mystery that follows an insurance investigator, Miles Bredon, investigating a rich man's death in small town. If it's suicide like he suspects, the company won't have to pay on his large policy, but if it's murder like the lead police detective thinks, the company will have to make a huge payout. Overall, this "detective story without a moral" was a fun, twisty tangle to wrap my head around. I loved the Sherlock Holmes references and Bredon's relationship with Angela. I couldn't help having visions of
Double Indemnity
meets the old time radio show
Yours Truly, Johnny Dollar
(10 points to Hufflepuff if you've ever heard that one)! I'm glad I picked this up at that yard sale last summer and decided to try this 90 year old novel for this challenge. I really hope I can find the other books in Ronald Knox's
Miles Bredon
series.
I read this novel from April 12 - 14, 2017 and my review is also on
Goodreads
.
❋
❋
❋
❋
The Lost City of Z by David Grann is an absolutely fascinating biography of British explorer Percy Fawcett and his 1925 disappearance while attempting to find what he dubbed the Lost City of Z, aka El Dorado, the ancient civilization in the Amazon. This book alternates Fawcett's history and his final expedition with the author's attempt to discover the truth of his fate, one of the most intriguing mysteries of the 20th century, as well as the possibility of a real life Z. Right from the get-go I was absolutely hooked by Grann's narrative of both Fawcett's life and his own work in piecing all of the available clues together in an attempt to discover what happened so many years ago. I also found myself interested in learning about past expeditions to rescue Fawcett and his son Jack - even Peter Fleming, the brother of Ian Fleming, got swept up in the action in 1932. Although, we don't get much in the way of closure, we are presented with many possibilities of what could have happened to them, some being more likely than others. I also found myself fascinated by Michael Heckenberg's archeological discussion with the author on a what a real world Z could have looked like. Overall, Grann's non-fiction is compulsively readable and well-written. If you're looking for a real-life Indiana Jones, British explorer Percy Fawcett is your best bet. I, for one, am certainly looking forward to the movie adaptation that focuses primarily on Fawcett's life and final expedition.
I read this novel from April 20 - 22, 2017 and my review is also on
Goodreads
.
Next up for the May portion of the Challenge:
9. Read a book you've read before.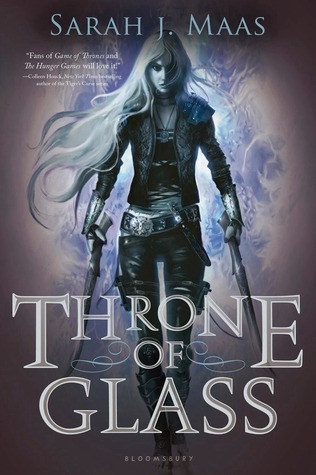 My choice -
Throne of Glass (Throne of Glass #1) by Sarah J. Maas
- I read this way back in 2014 and somehow I never got around to the sequels right after. I plan to remedy that this year, so I'll definitely be rereading book one to refresh my memory. Here's my original
review
, if you're interested.
10. Read a book that is set within 100 miles of your location.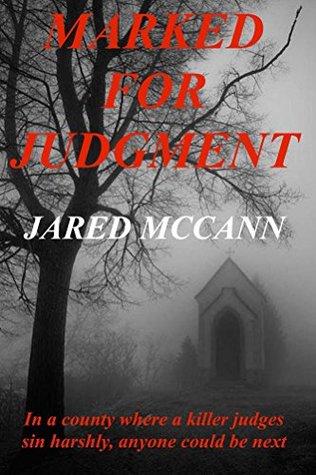 My choice -
Marked for Judgment by Jared McCann
- This is set practically in my own backyard!
Thanks as always for visiting my blog, and perhaps even commenting below! Have you ever taken part in Book Riot's Read Harder Challenge? Have you read any of these books before, and, if so, what did you think of them?