Woot! I finally completed
Book Riot's 2017 Read Harder Challenge
! Below, I'll recap the two tasks I completed in December (twenty-three and twenty-four) which required me to read
collection of poetry in translation on a theme other than love and to read a book wherein all point-of-view characters are people of color. Read on my for mini reviews of both:
❋
❋
❋
While still a stunning classic that manages a dose of hope after having been to literal Hell in the first part of The Divine Comedy, I had a much more difficult time keeping my interest up in the second section of this narrative poem. It isn't nearly as accessible as part one. Plus, I suppose it didn't help that I read an older edition that had minimal notes and context, considering that so much of this requires a good deal of context for greater understanding.
I read this novel from December 2 - 7, 2017 and my review is also on
Goodreads
.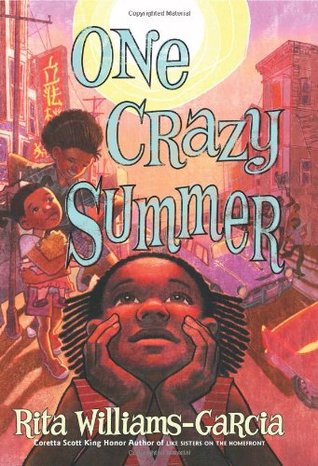 ❋
❋
❋
❋
❋
One Crazy Summer
is a refreshing, beautifully written middle grade historical fiction novel set in 1960s Oakland, California. The characters are incredibly well-written and unforgettable, and not without their flaws - Delphine, our leading character is fascinating, as is Cecile/ Nzila, her estranged mother. This story also deals with pretty heavy subjects, primarily involving racism in a turbulent time and place - and it does a good job of handling the topic and not sugar coating difficult situations. I believe that this is the first time I've read a novel featuring the Black Panthers - although I have read nonfiction about the party, and I've seen them appear in documentaries as well as drama tv. It's fascinating seeing how they come across from Delphine and her family's perspective. Overall,
One Crazy Summer
is a must read if you're interested in realistic historical middle grade fiction. I will definitely need to continue the
Gaither Sisters
series with
P.S. Be Eleven
.
I read this novel on December 1, 2017 and my review is also on
Goodreads
.
Thanks for sticking around with me this year as I've worked my way through this challenge! Look out in the coming days to see my tbr for Book Riot's 2018 Read Harder Challenge!