Welcome to my wrap up for
Fall Bookish Bingo
hosted by
Bekka @ Pretty Deadly Reviews
! I managed to make two bingos, and completed 16 of 25 bingo squares since it started back in September. I'd say I did a pretty good job this season! Read on for my mini reviews of the books I've completed since my
last update
on this challenge:
Ensemble Cast:
Wow! Easily one of my favorite reads of 2017! Why did I wait so long to jump into this story? There is so much to love about
Six of Crows
from outstanding to world-building, a fantastic crew of anti-heroes at the helm, a cool magic system, and a seemingly impossible heist - and that's just the tip of the iceberg. One of my favorite aspects of this story are the characters hands down - I couldn't get enough of them. My favorite is easily Kaz, followed shortly by Inej, then Jesper, Wylan, Nina, and Matthias. I know this review can't do this justice, but I can't recommend this novel enough! Even if you haven't read Bardugo's
Grisha Verse
, you still need to dive right into this novel that's set in the same universe - you shouldn't have much trouble figuring it out. I bet that if you liked
The Lies of Locke Lamora
by Scott Lynch, you'll absolutely adore
Six of Crows
. I can't wait to read
Crooked Kingdom
!
Check out my favorite piece of fan art of Kaz by
Merwild
below.
I read this book from September 27 - November 2, 2017 and my review is also on
Goodreads
.
Horror: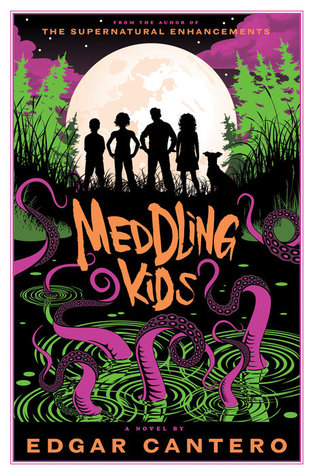 As soon as I heard about this, I knew I had to get my hands on a copy and luckily it wasn't disappointing! If you ever wondered what a grown up
Scooby Doo's
Mystery Inc. and H.P. Lovecraft combination would look like, you've come to exactly the right place. It's probably the grimmest possible future for the detective club too - don't get me wrong as it's horror, humor, adventure, and sci-fi with a little bit of something for everyone. I think my favorite characters of the club are Andy, Nate, and Peter (in Nate's visions anyway). The author does a great job mixing all of the elements with intriguing characters and a twisty mystery. Just a heads up though - the formatting shifts around a fair bit and it can take a bit to get into the swing of things. Otherwise, though, I really enjoyed this and I was pleased to see it made the semifinals in the Goodreads Choice Awards for Horror. I can't wait to see more of what Edgar Cantero does in the future.
I read this novel from October 5 - 10, 2017 and my review is also on
Goodreads
.
Set at a School:
That was so much fun! I don't know why I was putting off this middle grade fantasy novel that puts a fantastic twist on classic fairy tale tropes. There are so many things that I absolutely loved about it - plus, the writing is addicting and it has a great sense of humor as well. Of all of our characters, Agatha is by far the best of the group. If you like
Once Upon A Time
and
Shrek
, I have a feeling that you would love
The School for Good and Evil
by Soman Chainani. I'm going to have to continue this series soon.
I read this from November 16 - 22, 2017 and my review is also on
Goodreads
.
Black Cover: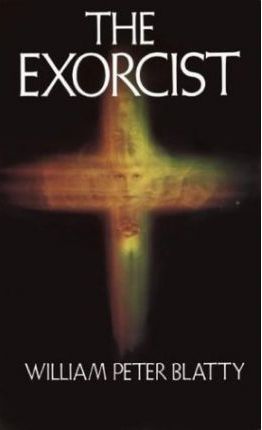 I think I set my expectations a little too high after having seen the movie, which is still one of the scariest movies I've ever seen, but it just didn't quite live up to them. I felt too distant to be really afraid, or care especially care for the characters. Plus, it takes a little too long to start picking up speed. I was totally expecting more creepy possessed Reagan and while I was comparing this to the movie I totally had The Conjuring on my mind - Chris should have called the Warrens!
I read this novel from October 26 - November 3, 2017 and my review is also on
Goodreads
.
Poetry or Verse:
Sports really aren't my thing, and poetry or novels in verse really aren't either.
The Crossover
by Kwame Alexander, though, still managed to keep and hold my attention. It's an incredibly heartfelt story about the complexity of family relationships, basketball, love, brothers, and the choices one has. Josh's voice, our narrator, still manages to sound natural and authentic regardless of the sheer musicality of the style. I bet this would be stunning on audio or even as a read aloud.
I read this novel on October 6, 2017 and my review is also on
Goodreads
.
First in a Series:
The Diviners
by Libba Bray was everything I could have wanted in a YA historical horror fantasy. I have no clue why I didn't jump into this series sooner! I decided to explore Bray's 1926 NYC on audiobook - and the production is stunning and incredibly atmospheric. I was actually surprised to realize that there's only one narrator - January LaVoy does a marvelous job of bringing everyone to life. While the story itself is a bit slow at times (it clocks in at 18.5 hours of listening), I never lost interest at all and found myself completely wrapped up in Evie, Theta, Jericho, Will, Sam, and Mabel's lives, as well as all of the supernatural goings on. I can't recommend this enough - just go read (or listen) to this book! If you like
In the Shadow of Blackbirds
by Cat Winters,
Criminal Magic
by Lee Kelly, and
Fantastic Beasts and Where to Find Them
, I have a feeling you'll love this novel.
I listened to this audiobook from October 25 - November 2, 2017 and my review is also on
Goodreads
.
Witches:
❋
❋
❋
I completed this novel in October for Book Riot's 2017 Read Harder Challenge and my review can be found
here
.
Congrats for making it this far! Have you taken part in book bingo before. If so, how did you like the books and how well did you do for the challenge? As always, thanks for visiting my blog and perhaps even commenting down below.