Book Riot's 2018 Read Harder Challenge - July Update: Supernatural and Philosophy & Smoke Gets In Your Eyes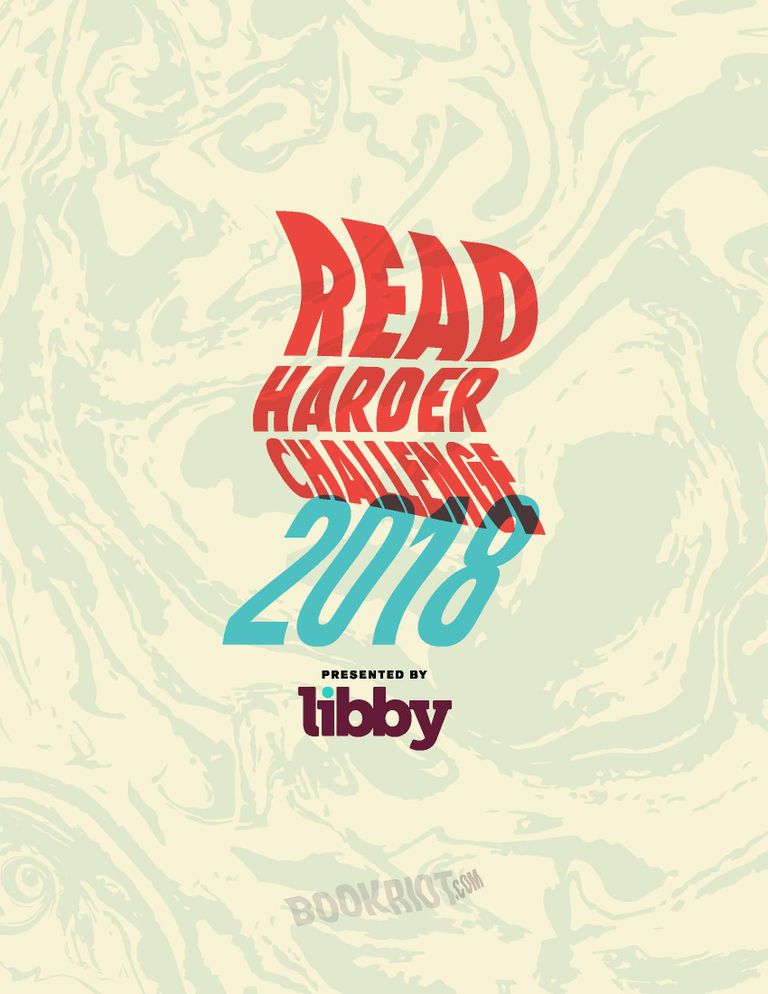 It's already the end of July - meaning 14 of the 24 tasks for
Book Riot's 2018 Read Harder Challenge
are complete! The tasks I completed required me to read an essay anthology and a book of social science. For the tasks, I selected
Supernatural and Philosophy: Metaphysics and Monsters... For Idjits edited by Galen A. Foreman
and
Smoke Gets In Your Eyes: And Other Lessons from the Crematory by Caitlin Doughty
respectively. Read on to see my mini reviews and what's next for August: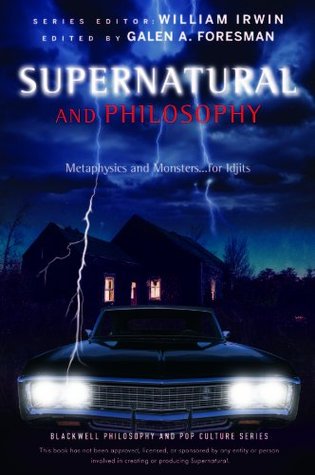 Supernatural and Philosophy: Metaphysics and Monsters... for Idjits
edited by Galen A Foresman is an entry of
The Blackwell Philosophy and Pop Culture Series
that I needed to get my hands on as soon as I heard of it. While I was in college, I had to read a few entries in this series for class assignments and they were fun and accessible ways to approach a variety of philosophical theories. Overall, this installment featuring one of my all time favorite tv series wasn't bad in the least, but it was somewhat underwhelming. The essays that are featured are on a variety of fascinating topics, but in some cases taken as a whole they are a bit too repetitive. Several of the essays use the same episodes for examples and sometimes even the same scenes to make their points. Plus, many of the essays, especially "Team Free Will: Something Worth Fighting For", "Mothers, Lovers, and Other Monsters: The Women of
Supernatural
", "Dean Winchester and the
Supernatural
Problem of Evil", "Angels and Atheists" and "Oh God, You Devil" in particular I'd actually like to see reworked with what we know about the series since this was released in 2013. I have to say I was also fully expecting "Masculinity and
Supernatural
Love" to discuss Castiel's close bond with Dean (and Sam, too) since she discusses the bond between the brothers and to a much lesser extent Bobby. Anyway, if you're interested in
Supernatural
, you may want to try this philosophy book which uses the series to discuss prominent theories via a series of essays. It isn't for everyone, but it is fascinating nevertheless.
I read this book on July 11, 2018 and my review is also on
Goodreads
.
Smoke Gets in Your Eyes: And Other Lessons from the Crematory
by Caitlin Doughty is a fascinating, refreshingly frank, and a very educational look into the death industry, death rituals, and Doughty's personal experiences. I highly recommend this book of social science, though, fair warning, it isn't for the faint of heart. There's so much to learn and take into consideration. By the way, Svengoolie even gets a mention (!) in the final chapter as a suggestion for the author's web series to be paired up with a classic horror movie. I like her series as it is, but to be honest I'd totally watch her in a show like that! If you're interested in Caitlin Doughty's
Ask A Mortician
series on YouTube, you'll definitely want to try this book. I'll definitely need to read her 2017 release,
From Here to Eternity: Traveling the World to Find the Good Death
.
I read this book from July 5 - 11, 2018 and my review is also on
Goodreads
.
Next Up For August:
A western
My choice:
Retribution Rails (Vengance Road #2) by Erin Bowman
- I really enjoyed
Vengeance Road
and I can't wait try this companion novel - and to have the opportunity to read it as a part of this challenge.
A book of colonial or postcolonial literature
My choice:
Who Fears Death by Nnedi Okorafor
- This post-apocalyptic fantasy set in postcolonial Africa? Yes, please!
Are you taking part in Book Riot's Read Harder Challenge, or have you ever in the past? Have you read any of these books that I read this month, or plan to read next month? As always thanks very much for visiting my blog and perhaps even commenting down below!