Happy Tuesday everyone! Welcome to the first Top Ten Tuesday now hosted by
That Artsy Reader Girl
. This week's topic is a Back to School/ Learning Freebie which gives me quite a bit of options as to my topic. Since I don't often talk about nonfiction books, I'm sharing some nonfiction titles I'd like to read. Without further ado, here we go in alphabetical order by title: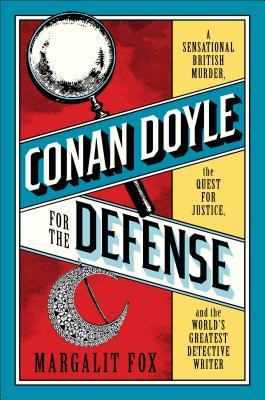 Conan Doyle for the Defense: The True Story of a Sensational British Murder, a Quest for Justice, and the World's Most Famous Detective Writer by Margalit Fox
- True crime featuring the creator of Sherlock Holmes - I need this in my life.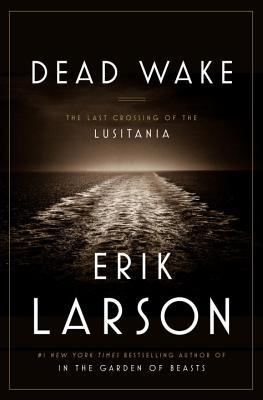 Dead Wake: The Last Crossing of the Lusitania by Erik Larson
- I was really impressed by
The Devil in the White City
and I'm going to have to read more of Larson's worth.
The Devil & Sherlock Holmes: Tales of Murder, Madness & Obsession by David Grann
- I loved
The Lost City of Z
and as soon as I heard that Grann had written a true crime book featuring a connection to Holmes I knew I had to pick it up.
Eleanor and Hick: The Love Affair That Shaped a First Lady by Susan Quinn
- I've seen this come and go across my desk at the library and it sounds like a fascinating read, especially since I'm so interested in the Roosevelt family.
From Here to Eternity: Traveling the World to Find the Good Death by Caitlin Doughty
- I'm hooked on this author's YouTube channel called
Ask A Mortician
and her first book,
Smoke Gets In Your Eyes
. At this point, I think I'll read just about anything she writes.
Ruthless Tide: The Tragic Epic of the Johnstown Flood by Al Roker
- After having visiting the town in Pennsylvania years ago I've been interested in learning all I can about the event. Totally unexpected that Roker of all people would have released a book on the topic, but I need to try it.
The Professor and the Madman: A Tale of Murder, Insanity and the Making of the Oxford English Dictionary by Simon Winchester
- I don't know about you, but I want to read this just because of that title!
Sin in the Second City: Madams, Ministers, Playboys, and the Battle for America's Soul by Karen Abbott
- I just happened to find a copy of this a yard sale not too long ago and it sounds like a fascinating look at the history of Chicago.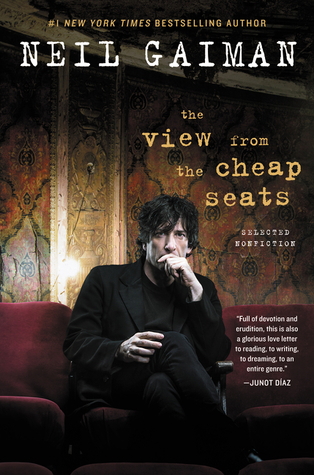 The View from the Cheap Seats: Selected Nonfictionby Neil Gaiman
- Gaiman is one of those authors that I'll read anything they write. I'm actually not quite sure why I haven't read this one yet.
What are your favorite nonfiction books? Have you read any of the books on my list? Which one should I start first? As always, thanks very much for visiting my blog and perhaps even commenting down below!