On Friday's I take part in three weekly link ups - The Friday 56, hosted by Freda's Voice, Book Beginnings, hosted by Rose City Reader, and 50/50 Friday is a new weekly link up and it is hosted by Carrie @ The Butterfly Reader and Laura @ Blue Eye Books. For The Friday 56, you choose a book, a book you have just finished, a book you are about to start, your current read, and share a line or a few lines that grab you (but don't spoil anything) from page 56 or 56% of the way through the ebook. Post it and share your post's url on Freda's most recent Friday 56 post. As for Book Beginnings, you share the first sentence or so and your initial thoughts, impressions, or whatever else it inspires, and then link up your post's url with Rose City Reader. Then, for 50/50 Friday, every week there's a new topic featuring two sides of the same coin - you share a book that suits each category and link up on the hosts blogs.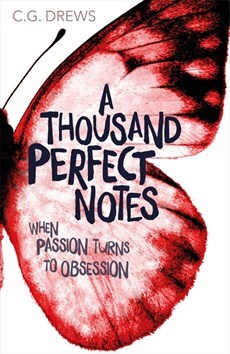 This week I'm spotlighting my current #JanJamJar (a monthly challenge hosted by Kathy @ Books and Munches for Devour Your TBR) read, A Thousand Perfect Notes by C.G. Drews (aka Paper Fury!). I'm not that far into yet, but she can really write (though we already knew that)!
Beginning:
What he wants most in the world is to cut of his own hands.
56:
He's done a thousand contests and concerts and exams and lessons. He knows how it plays out.
50/50 Friday: Best/ Worst Audiobook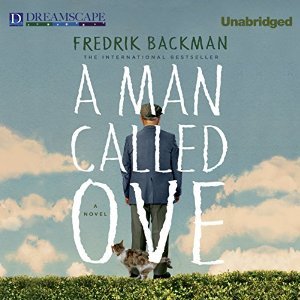 Worst -
A Man Called Ove by Fredrik Backman
, Narrated by George Newburn - I loved the film adaptation and I decided to listen to the story on audio, but unfortunately the narrator was subpar.
Best -
You (You #1) by Caroline Kepnes
, Narrated by Santino Fontana - This was a difficult decision, but Fontana's performance of this novel is absolutely brilliant. He makes Joe sound very charming and likable, when he isn't being an absolute psycho which is all the time.
What are you reading this weekend? Have you read any of these books? As always, thanks for visiting my blog and perhaps even commenting down below!