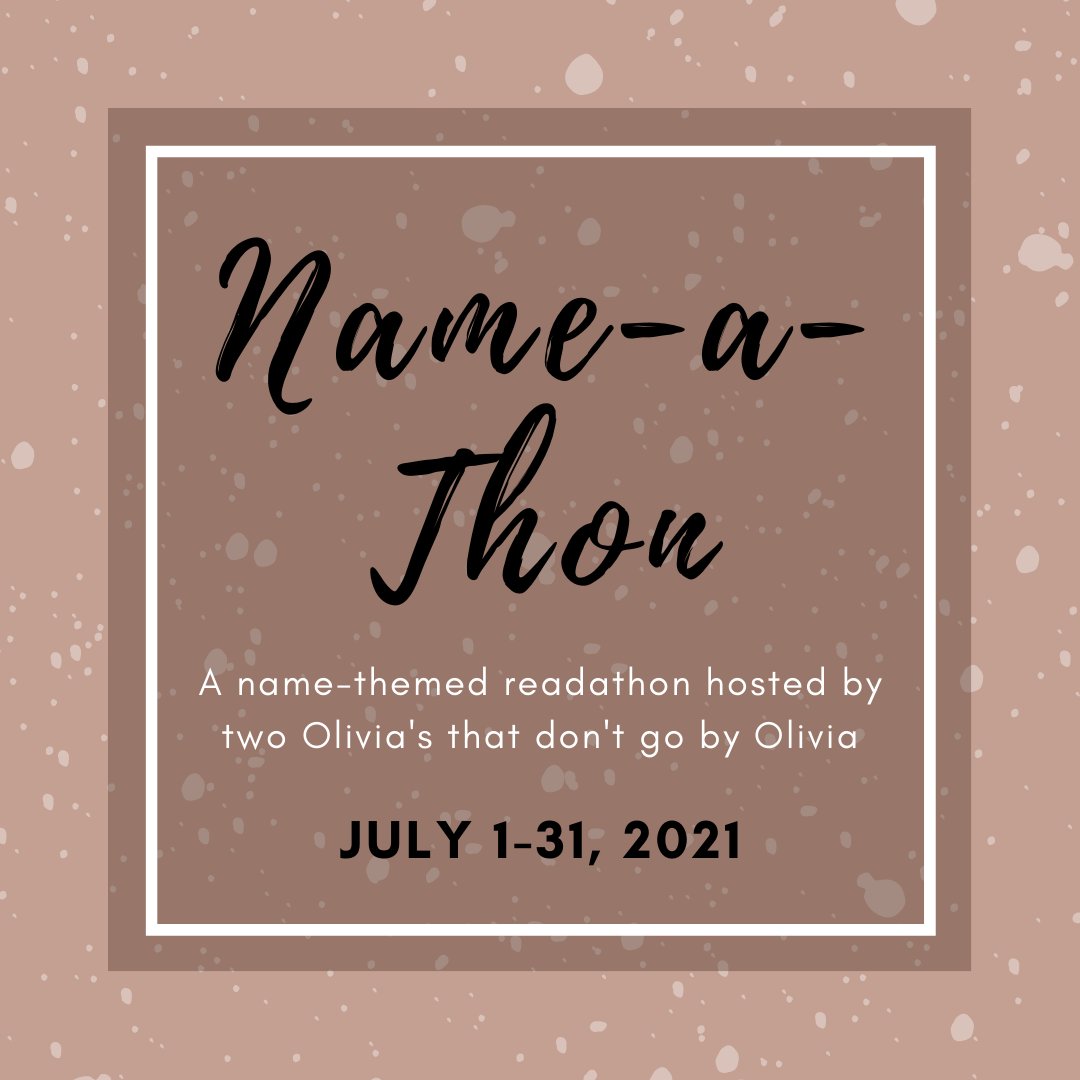 Happy Sunday everyone! Today, I'm sharing my July reading plans. I'll be taking part a brand new readathon called the
Name-a-Thon
(
Twitter
). It's hosted by
Liv
and
Olive
will run for the entire month of July. As you can probably guess by the name of this readathon, it's name themed. The rules are pretty simple: you read books that start with the same initial of the letters of your name. You can choose whatever name you like from first name, nickname, online name, blog name, etc, but you if you have more than one of the same letter in your name, you have to choose separate books for them. No using the same book for multiple letters. I'm planning on being ambitious using my first name and my blog name for a grand total of 14 books. No guarantee I'll be able to get to all of these, but I'll give it my best try. Without further ado keep reading to see what I plan on reading.
L
-
The Lazarus Gate (The Apollonian Case Files #1) by Mark A. Latham
- Victorian London, the supernatural, and parallel universes? Yes, please!
A
-
At the Table of Wolves (Dark Talents #1) by Kay Kenyon
- All I had to hear was
Agent Carter
meets
X-Men
!
U
-
UnWholly (Unwind Dystology #2) by Neal Shusterman
- The first book in this series was outstanding and I can't wait to see what's next.
R
-
The Raven Lady (The Faery Rehistory #2) by Sharon Lynn Fisher
- I won a copy of this sequel awhile back and I'm looking forward to trying this fantasy romance. It looks like it can also be enjoyed as a standalone if you haven't already book one.
E
-
The Electric Heir (Feverwake #2) by Victoria Lee
- I loved the first book in this series. It was such a pleasant surprise and I can't wait to read this!
N
-
The Nameless Day (The Crucible #1) by Sara Douglass
- It's been ages since I've read this author, but I loved what I read of her work in the past. It's time I try more of her work.
A
-
Arabella of Mars (Adventures of Arabella Ashby #1) by David D. Levine
- This sounds like it could be a fun steampunk fantasy.
L
-
A Longer Fall (Gunnie Rose #2) by Charlaine Harris
- The first book in this series was solid and I have a feeling it's just going to get better as it goes along. Either way, I always enjoy Charlaine Harris.
W
-
White Trash Zombie Apocalypse (White Trash Zombie #3) by Diana Rowland
- This urban fantasy series is a lot of fun and it'll be good to get back to it.
A
-
Alex: The Life of a Child by Frank Deford
- A friend of mine gave this to me and I have a feeling it's going to be brutal.
Y
-
The Yard (Scotland Yard's Murder Squad #1) by Alex Grecian
- I'll also be reading this for the Popsugar Reading Challenge. It sounds like it will be a good readalike for
The Alienist
which I enjoyed.
M
-
Murder of Crows (The Others #2) by Anne Bishop
- I loved book one in this series and I need to get back into this world.
E
-
Eon: Dragoneye Reborn (Eon #1) by Alison Goodman
- I've enjoyed another series from this author and this sounds like it will be a cool YA fantasy with dragons.
And there you have it! Have you read any of these books? Are you going to take part in this readathon? As always, thanks for visiting my blog and perhaps even commenting down below!