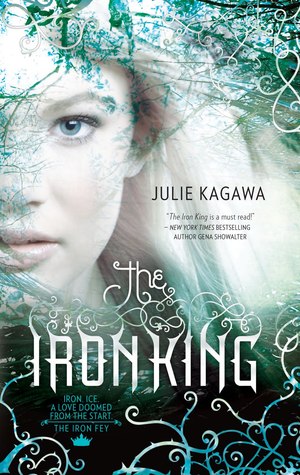 ❋
❋
❋
❋
❋
Actual rating 4.5 stars.
Nothing has been quite right in Meghan Chase's life since her father mysteriously disappeared 10 years ago and she's never quite fit in anywhere. When a stranger starts watching her and her best friend, Robbie, becomes overly protective of her, she can tell that something is about to change. She never would have guessed the truth - that she's a half-faerie and the daughter of Oberon, King of the Seelie Court. That makes her very important and a potential war-time pawn. Now she'll find just how far she'll go to save her kidnapped little brother, and stop a threat that no faerie would dare face.
I've wanted to read this for quite a while now. I'd had it one my shelf for a long time and I finally got around to it I'm actually kind of ashamed that I hadn't gotten around to it sooner because it was a lot of fun.
The world-building is pretty darn fantastic throughout the novel. Kagawa is quite a visual writer so I could fully "see" scenes in my mind's eye. She also is able to bring the concept of the sidhe into the present with the iron fey and I like where she's taking it.
In regards to the cast, Meghan is a good leading lady. Although she has the appearance of a stock YA fantasy heroine, she really comes into her own over the course of the story and she is immensely likable and relatable to top it off. Robbie is a fun character, especially when you find out just who he is, and he has potential and for the most part her vision of the character is successful. Ash, a son of Queen Mab, is an interesting foil to Robbie. With his character, there are quite a few opportunities to see just how inhuman the fey are. If you don't already know, there is some romance in this novel and bit of a love triangle which I'll admit did get old at times. What saved it, for me, was the fact that the romance doesn't consume the story at all.
Overall, I enjoyed
The Iron King
so much and I'm looking forward to the sequel,
The Iron Daughter
. If you like Maggie Stiefvater and Holly Black, chances are you'll like Julie Kagawa too.
I read this novel from May 17 - 23, 2015 and my review is also on
Goodreads
.