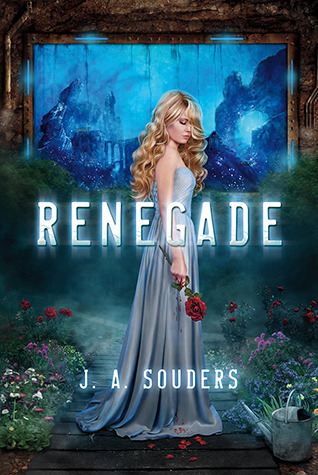 ❋
❋
For most of her just about perfect life, Evelyn has been trained to be a Daughter of the People in the utopian, underwater base called Elysium. She was selected from hundreds for her genes, and as far as she's considered everything is just about perfect - her underwater world, the people she serves, and the law. But, then when a Surface Dweller, Gavin Hunter, stumbles upon this utopia, Evelyn realizes that she's been lied to her entire life. In fact, she's been brainwashed and her own Mother is a monster. Together, Evelyn and Gavin plot their escape, but Mother has one last trick up her sleeve that could destroy them all.
I won a copy of this book a while ago and while I wasn't exactly sold on the cover, the premise sounded interesting. Unfortunately, it didn't hook me or hold my attention, even after giving it one hundred pages. I don't leave books unfinished often, but I just couldn't get into this one even though the premise is, like I said before, an interesting one. For me, it's too slow and repetitive. It's also obvious right from the get-go that Elysium is not a utopia at all and that Evelyn is being brainwashed, even if she thinks everything is "about perfect" (as she frequently tells us and herself) and doesn't realize that something is very wrong - enough to question what's going on around her.
Looking back on what I read, I would have liked to have seen a split first-person perspective between Evelyn and Gavin or I would have liked to have seen the story told from Gavin's perspective entirely. I think either of those methods could have worked wonders for the premise behind the story, kicked the pacing up a notch, and perhaps even given us more than a dash of world-building. As it stands, though, Evelyn is on the boring side, not much actually happens in one hundred pages, and there is hardly any world-building beyond the superficial beauty of Elysium.
Overall, the premise of
Renegade
by J.A. Souders is promising, but it doesn't live up to it. I didn't hate it, but I was bored by it. Even though it wasn't for me, I know others could definitely enjoy the authors style. With a few tweaks, this mediocre series opener could have really worked for me.
I attempted to read this book from May 6 - 7, 2015 and my review is also on
Goodreads
.