❋
❋
❋
❋
After the passage of the 18th Amendment, magic, addictive and dangerous, has finally been made illegal. Of course, the underworld market for magic is absolutely booming. Sorcerers cast illusions to assist in mob crime, smugglers have brought in magical contraband from abroad, and gangs have set up underground speakeasies where patrons can lose themselves to magic and take an intoxicating brew called sorcerer's shine. Joan Kendrick, a young sorcerer, takes an invitation to join Washington DC's most notorious crime syndicate, The Shaw Gang, since her father is no longer in any condition to shine. She has to support what family she has left. Alex Danfrey, a Federal Prohibition Unit trainee with a complicated background and magical talent of his own, has been given new orders. He has to go undercover and infiltrate the Shaw Gang to assist in an upcoming raid that the Unit is planning. Before long, Joan and Alex cross paths and find themselves in the middle of a game of cat and mouse.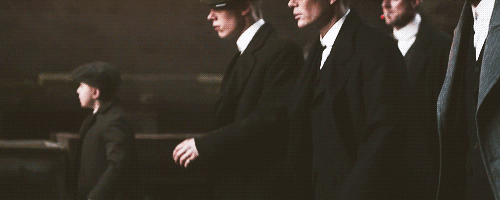 As soon as I heard about
A Criminal Magic
by Lee Kelly, I knew I had to read it. That's partly because I loved her debut novel,
City of Savages,
and the combination of historical fantasy elements. I'm interested in real world Prohibition and the booming criminal underworld that it gave rise to, so add to that magical elements and I was automatically sold. Plus, it's been marketed as
Peaky Blinders
meets
The Night Circus
and those are two of my favorite things. While I didn't love this story quite as much as
City of Savages
, I was still incredibly hooked on Joan's and Alex's stories. My favorite aspect of this novel is the world-building hands down. Like I said before, this is one of my favorite time periods to read about and Kelly uses some of my favorite elements - gangsters, molls, flappers, tommy guns, lies, and double crosses. The addition of urban fantasy elements just makes the deal all the sweeter.
I also enjoyed getting to know her characters and we get to both Alex and Joan well with the alternating perspective chapters. Both have great characterizations, but of the two I preferred Alex a little more than Joan. Although, she's trying to do right by her sister, which I can get behind, but she does make some poor decisions. Joan and her team do have some fantastic and imaginative scenes - and the Red Den is just really cool. Alex makes some bad calls, too, of course, but I liked his backstory a little more. And, I just really like the gangster stuff, okay. Plus, before they meet up, I'd say Alex gets some of the better scenes. On that note, the story really picks up the pace once Joan and Alex meet. I wouldn't say it's slow or not as good when they aren't together, but that that's when the story really hits its stride.
Overall, I highly recommend
A Criminal Magic
by Lee Kelly. Do you like
The Night Circus
,
Peaky Blinders
,
Now You See Me
and
Fantastic Beasts and Where to Find Them
? If so, you absolutely need to try
A Criminal Magic
by Lee Kelly. I know that this is a standalone novel, but it ends in such a way that leaves an opening - I wouldn't say no to a return to this unique take on an alternate Prohibition.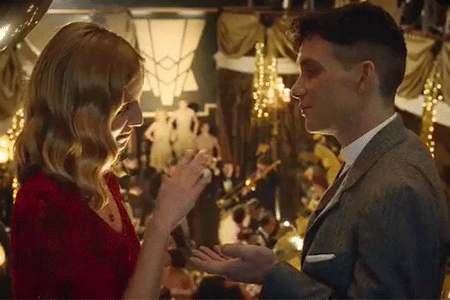 I read this novel from December 15 - 27, 2016 and my review is also on
Goodreads
.