❋
❋
❋
❋
James is a chronman, a time-traveling agent sent back in time to collect resources and treasures. People in his line of work don't have a very long lifespan, and James realizes he's quickly reaching the end of the line. Chronmen, though, are the people keeping the remains of humanity ticking along for another day by securing past resources that the present desperately needs. When James is on his last mission, one that could lead to his retirement, he meets Elise, a scientist, from hundreds of years in the past who is supposed to die in the destruction of an oceanic rig. He knows it's against the law every law, and all of the training he's ever had, but he does the unthinkable by bringing her back with him. Both become fugitives and if they want to remain free they'll have to disappear into the wastelands of earth, find allies, and work out the hope that may still remain for the future of humanity.
Time Salvager
by Wesley Chu is a clever, time warping thrill ride. It's nearly exactly my kind of time travel story. Either way, I'm not sure why I didn't read it earlier, but I guess better late than never, right? This story has pretty much all of the elements I love seeing in time travel, but still had plenty of room to be unique and creative. In regards to James, the main character, he isn't the most likable to begin, but he is quite complex and intriguing to follow. I also found myself particularly interested in Levin, the auditor tasked with bringing James and Elise in, especially as we begin to see his dedication to his moral code - I really looked forward to the chapters from his perspective.
Overall, Wesley's Chu's
Time Salvager
is an excellent dystopian sci-fi thriller and it's an must-read for fans of time travel. It's quite a refreshing take on one of my favorite genres. It's my first Wesley Chu book, and I have to say that I will definitely be continuing
Time Siege
and beginning the
Tao
series, too.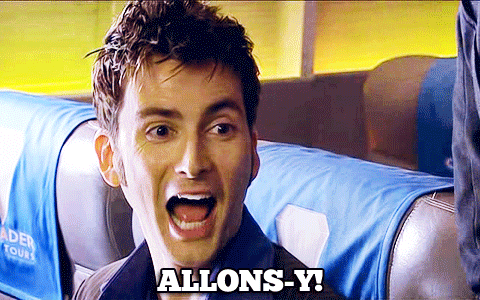 I read this novel from November 26 - December 6, 2016 and my review is also on
Goodreads
.