❋
❋
❋
❋
Joe Goldberg has plans to start over in Los Angeles and get away from his past. He easily finds himself blending in with young Hollywood upstarts, but he can't help looking over his shoulder. He can't help but let the thoughts of his past catch up to him and threaten everything that he has now made for himself. Joe really just wants to find true love, and he's not going to let his secrets come to the surface and scare off his new girlfriend. He plans on being with her forever, but then again, if she finds out his secrets that just might spell the end for their relationship.
Hidden Bodies
by Caroline Kepnes is an incredibly intense and chilling follow-up to
You
. You may remember that
You
was one of my favorite reads of 2016. I was absolutely hooked right from the very beginning of the audiobook production. Of course, once I learned Joe gets a sequel, I immediately put myself on hold for the audiobook at the library. It took quite a while for it to finally arrive, so I had plenty of time to hype up my excitement. For the most part, Joe's antics in Hollywood didn't let me down. Santino Fontana gives another fantastic, yet absolutely chilling performance.
In this installment, we jump straight into Joe's quest of finding love in Los Angeles while also trying to escape his past, which threatens him at every turn. Remember that mug - Joe sure does. Regardless, this novel still manages to keep everything fresh with the new location and a new cast of characters for him to stalk and terrorize - I mean, interact with. It's certainly interesting to see Joe a little out of his element in Tinseltown, but you know he adapts really quickly. The only reason I bumped this down to four stars is that it didn't quite seem to reach the same level of insane as the first book, but maybe that's me trying to anticipate what kind of schemes Joe gets up to.
If you're looking for an excellent, fast-paced thriller told from the perspective of a charming bookish psycho that you shouldn't want to root for but you just can't help yourself,
Hidden Bodies
by Carolyn Kepnes is brilliant sequel to the stunning novel
You
. If possible, do yourself a favor and listen to audiobook featuring the dulcet tones of Santino Fontana. Despite everything, I need more Joe Goldberg in my life.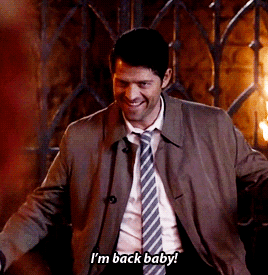 I listened to this audiobook from December 6 - 13, 2016 and my review is also on
Goodreads
.