On Friday's I take part in three weekly link ups - The Friday 56, hosted by
Freda's Voice
, Book Beginnings, hosted by
Rose City Reader
, and 50/50 Friday is a new weekly link up and it is hosted by
Carrie @ The Butterfly Reader
and
Laura @ Blue Eye Books
. For The Friday 56, you choose a book, a book you have just finished, a book you are about to start, your current read, and share a line or a few lines that grab you (but don't spoil anything) from page 56 or 56% of the way through the ebook. Post it and share your post's url on Freda's most recent Friday 56 post. As for Book Beginnings, you share the first sentence or so and your initial thoughts, impressions, or whatever else it inspires, and then link up your post's url with Rose City Reader. Then, for 50/50 Friday, every week there's a new topic featuring two sides of the same coin - you share a book that suits each category and link up on the hosts blogs.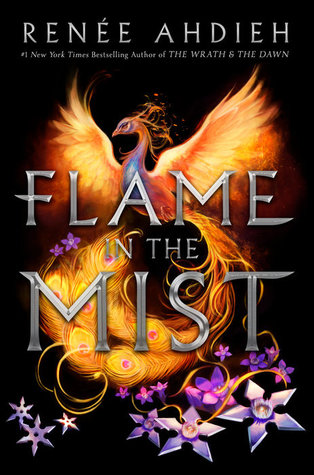 This week I'm spotlighting one of my current library reads,
Flame in the Mist by Renee Ahdieh
. I'm not very far along into yet, but I'm loving what I've already read. As soon as I heard that this author was doing a medieval era Japanese fantasy retelling of Mulan, that's all I really needed to know!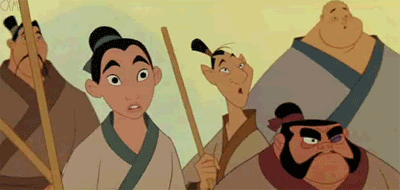 Beginnings:
In the beginning, there were two suns and two moons.
56:
Now it was dark; now the day had given way for the creatures of the night to come slithering from their holes.
Alas, the particular creatures Mariko sought were not of a punctual sort.
50/50 Friday: Place you buy the most/least books
Most -
Thrift stores, antique shops, overstock stores, and library sales - What can I say? I like saving money and sometimes you can really find some great books!
Least
- Physical independent bookstores - Unfortunately, there aren't many in my area. I like to support the one that is near me because they're great, but then again newer hardback books are so expensive at full price.
Have you read
Flame in the Mist
yet? Did you like it? Where do you buy the most of your books? Thanks as always for visiting my blog and perhaps commenting down below.