❋
❋
❋
❋
❋
I won this ARC from a giveaway Mindy McGinnis hosted on her blog. Thanks so much for randomly picking me, Mindy!
I'll get this out of the way first - I expected this to be a little more sci-fi, but I enjoyed that it pulls off something different that I didn't see coming. Anderson elegantly weaves together three different stories from three different perspectives - Adri, from 2065, who is going to be a colonist on Mars; Catherine, from 1934, who lives with her mother and sister in Dust Bowl stricken Oklahoma; and Lenore, from 1919, who lives in post-WWI England and is trying to cope with the loss of her brother and her plans to go to America.
Anderson intertwines all three narratives beautifully, and while the stories are at times heartbreaking they still give the reader a sense of hope. Of them, I found myself more invested in Catherine's part of the tale. I haven't read that much YA historical fiction set during the Dust Bowl and the author does a good job of bringing the uncertainty and direness of the situation. Plus, while Adri isn't the most likeable character, she's still pretty great (We INTJ's have to stick together!) and I couldn't help but to relate to her. I think a good deal of that comes from her near obsession with discovering more and more about Catherine and Lenore through the letters she has discovered - I've been doing something similar since I discovered old letters from a family member I had never heard of before a few years ago (Turns out she's one of the most fascinating people in my family - I'd give anything to sit down and talk to her. If only she hadn't died 67 years ago!) Anyway, before I get too sidetracked by my ongoing genealogy projects, if you're interested in stories of sisterhood and friendship through time, I think you'll love
Midnight at the Electric
by Jodi Lynn Anderson.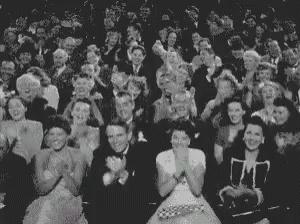 I read this ARC from July 8 - 9, 2017 and my review is also available on
Goodreads
.