It doesn't seem possible that I've already completed the tasks for the August portion of
Book Riot's 2017 Read Harder Challenge
! This month I completed tasks fifteen and sixteen which required me to read a YA or middle grade novel by an author who identifies as LGBTQ+ and a book that has been banned or frequently challenged in your country. For the tasks, I selected
Everything Leads to You by Nina LaCour
and
Rainbow Boys (Rainbow Trilogy #1) by Alex Sanchez
. Read on to see my mini reviews and what's next for September: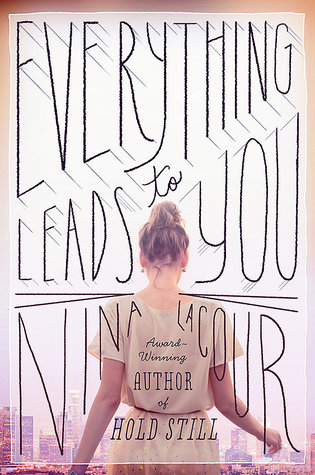 ❋
❋
❋
❋
Emi, a young set designer, just getting her start in the Hollywood film industry. She's a movie buff and a romantic at heart, but her real life relationships have been quite a mess. She's been on and off again with the same girl far too many times. Then, one day she winds up at an auction after an old Hollywood star's death to she if she can discover something a set design project. The letter she uncovers is sealed an addressed to someone named Caroline from the Hollywood legend, from then on she makes it her mission to discover this woman and deliver the letter.
I've heard a great deal about Nina LaCour, so when Book Riot's 2017 Read Harder Challenge gave me even more of a reason to give her work a shot. I'm definitely glad I decided to start with this novel. I loved that Emi is such film buff and enjoys classic Hollywood films, even if the actors and movies are mostly fictionalized. I can really appreciate that as a classic movie fan myself. I also really enjoyed working through the mystery of the letter with them. While I liked getting to know Ava, I wish the mystery wasn't wrapped up as quickly as it was. As far as the the LGBT element in this novel, I also appreciated that the novel didn't completely revolve around Emi's sexuality - it's normalized and no one makes a big deal of it. The romance is a bit tumultuous as she begins to realize what kind of a relationship and love that she deserves, but overall it's quite hopeful. I could also appreciate Emi's friendships - I was glad to see the support system that she has in place.
Overall, if you're looking for a hopeful YA LGBT Contemporary, you'll definitely have to try
Everything Leads to You
by Nina LaCour. You may also want to try this if you're looking for a great love letter to the movies, you'll have to get to know Emi for sure. I'll have to read more of Nina LaCour's work in the future - I've had my eyes on her newest 2017 release,
We Are Okay
.
I read this novel from July 30 - August 3, 2017 and my review is also on
Goodreads
.
Jason, Kyle, and Nelson are all coming into themselves and coming out of the closest. All three high school students are incredibly different from one another, but all three find themselves struggling with their own identities, relationships, love, and intolerance.
Honestly, I have no idea why I haven't read this already because it's an absolute must read. When this book came out I would have just been going into high school, and I think this novel would be brilliant and do the most good in the hands of those students regardless of the novel's age now. Even though it's definitely dated in some regards and there has been some progress today, it still manages to feel very timely with what Jason, Kyle, and Nelson go through and would still make a wonderful resource for teens. I am planning on continuing this series and seeing where our core cast is taken. I have to admit, I'd want to know how these guys are doing now. If you haven't read this novel yet, what are you waiting for?
By the way, that is Matt Bomer on the cover!
I read this novel from July 29 - 30, 2017 and my review is also on
Goodreads
!
Next up for the September portion of the Challenge:
17. Read a classic by an author of color.
My choice -
Parable of the Sower (Earthseed #1) by Octavia E. Butler
- I loved
Kindred
when I read it and I need to try more by this classic African-American sci-fi author!
18. Read a superhero comic with a female lead.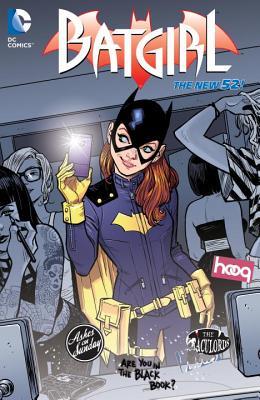 My choice -
Batgirl, Volume 1: The Batgirl of Burnside by Brenden Fletcher, et al
. - As a fan of Kamala Khan as Ms. Marvel, Barbara Gordon as Batgirl has been recommended to me numerous times.
Congrats if you made it this far! Have you read any of these books or have you taken on Book Riot's Read Harder Challenge before? Thanks as always for visiting my blog, and perhaps even commenting down below!