❋
❋
❋
I received a free eARC from NetGalley in exchange for an honest review.
Annis Whitworth had always suspected that her father was a spy. When she learns of her father's sudden death and that all of his money has gone missing, she decides to follow in his footsteps as a spy and uncover the mystery of his murder. It makes perfect sense to her, but it doesn't make sense to England's top spymasters even though Annis has the rare ability to sew glamours - garments that can completely disguise the wearer. Annis has to create a double life for herself - Annis will live the quiet life with her respectable aunt and in disguise she'd become "Madame Martine", a London-based glamour artist with a magical dressmaking shop. That way she'll still be able to maintain her social standing, earn her own living, and follow the clues that her father left behind to solve his murder. It can't be much harder than successfully making it through the London social season, can it?
I've always enjoyed historical fantasy and Kelly Jones's Regency Era set mystery is no exception. I wasn't terribly blown away by the mystery element, but it has so much else going for it. I, for one, loved the getting to know our cast, the wonderful female friendship, the magical elements, and clever wit. I particularly liked that Annis, although clever and determined, still has a lot to learn about herself, her abilities, and the wider world. As much as I liked her, though, I really liked Millie, Annis's servant. Let's just say she's quite resourceful and has a lot of hidden depths. Plus, their friendship is empowering, supportive, and is totally goals worthy. I also have to admit, I liked the reveal about Annis's aunt - very cool. Finally, I was also hooked on what we got about Annis's magic. The glamour sewing scenes were some of my favorites. I really only wish we got to know more about the state of magic in the wider world of Regency England.
Overall,
Murder, Magic, and What We Wore
by Kelly Jones is a fun fantasy spy caper through Regency Era London. If you're a fan of historical fantasy such as
These Vicious Masks
by Kelly Zekas and Tarun Shanker,
A Shadow Bright and Burning
by Jessica Cluess,
The Dark Days Club
by Alison Goodman, and
Pride and Prejudice and Zombies
, I have a feeling you'll also enjoy Kelly Jones's new release. I'm definitely looking forward to more from this author in the future.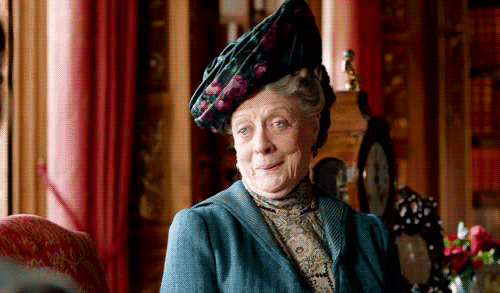 I read this eARC from September 10 - 13, 2017 and my review is also on
Goodreads
.