Happy Tuesday everyone! Welcome to the first Top Ten Tuesday now hosted by
That Artsy Reader Girl
. This week's topic is Books With My Favorite Color On the Cover. I'm spotlighting my most recent reads that have blue covers. Here we go, beginning with the my most recent reads:
Opal (The Raven Cycle #4.5) by Maggie Stiefvater
Unearthed (Unearthed #1) by Amie Kaufman and Meagan Spooner
Windsworn (Gryphon Riders #1) by Derek Alan Siddoway
Spill Zone (Spill Zone #1) by Scott Westerfeld & Alex Puvilland
Arrowood by Mick Finlay
The First Fifteen Lives of Harry August by Claire North
Arm of the Sphinx (The Books of Babel #2) by Josiah Bancroft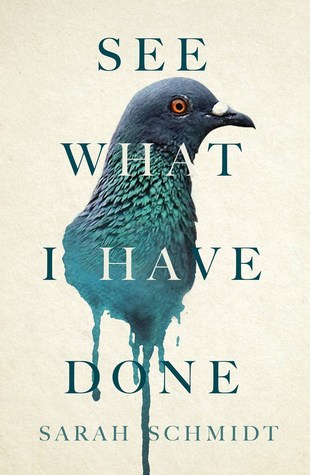 See What I Have Done by Sarah Schmidt
The Oathing Stone (The Rituals Trilogy #2) by J.Z. N. McCauley
Cold Days (The Dresden Files #14) by Jim Butcher
Have you read any of these books? What's your favorite color? As always, thanks for visiting my blog and perhaps even commenting down below!