Happy Friday everyone! Today, I'm sharing three ARC mini reviews - Gamora and Nebula: Sisters in Arms by Mackenzi Lee (available June 1, 2021), The Iron Crown (Dragon Spirits #1) by L.L. MacRae (available May 28, 2021), and Project Hail Mary by Andy Weir (available May 4, 2021). I received the ARCs of Gamora and Nebula from NetGalley and The Iron Crown from the author in exchange for honest reviews. Read on to see my thoughts:
❋
❋
❋
❋
Gamora and Nebula: Sisters in Arms by Mackenzi Lee is a delightful addition to the Marvel Universe. I don't really know all that much about their comic book iterations, but I've enjoyed getting to know Gamora and Nebula of the MCU. Lately, Nebula has really earned a special place in my heart as we've had a great chance to see her grow. Either way, it was good to see them at the teenage stage in their lives. One character I didn't expect to see at all was the Grandmaster, but every one of his scenes were absolutely delightful. I could practically hear Jeff Goldblum's voice and everything! Even Topaz had a little cameo. The Grandmaster is the real scene stealer in this novel, that's for sure.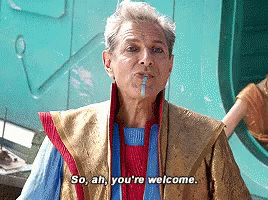 My review is also on
Goodreads
.
The Iron Crown (Dragon Spirits #1) by L.L. MacRae was such a pleasant surprise. I'm so glad I took a chance on this epic fantasy series opener. It really pulled me right in right from the very beginning and kept me fully invested for over 500 pages. It's definitely ranked up there as one of my favorites of 2021. The cast of characters were great to get to know and quite well drawn, but my favorite part of this novel was the world-building. It's incredibly rich and lush. I felt like the characters could have walked right off the page and the world was so detailed that it almost felt like another character in its own right. Plus, the magic system is fantastic - and I can never resist a dragon. Overall, I highly recommend this novel for fans of epic fantasy with an adventurous spirit. This has so much going for it, but I don't want to ruin any surprises so just do yourself a favorite and give this one a try. I don't know about you, but I'm dying to see what's next in book two of this series, The Shadow Gate.
❋
❋
❋
❋
❋
Project Hail Mary by Andy Weir has easily made it to the top of my best of 2021 list. I didn't expect Andy Weir to be able to top The Martian which I absolutely loved, but he really outdid himself with this one. I'm really glad I savored this because it was such a fun reading experience. I particularly enjoyed solving the mystery of Ryland Grace's identity and the purpose of the ship right alongside Ryland. As much as I enjoyed getting to know Ryland as he rediscovering his past, my personal favorite character of the novel has got to be Rocky. He's just the best. There's so much more I'd like to say about this novel, but I don't want to spoil any of it for those that haven't had the chance to pick it up yet. Overall, I can't recommend Project Hail Mary by Andy Weir enough. If you haven't read it yet, what are you waiting for?!
My review is also on
Goodreads
.
Have you read any of these books? Are you planning on reading any of them in the future? As always, thanks for visiting my blog and perhaps even commenting down below!