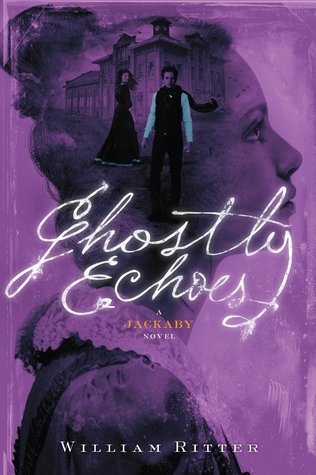 ❋
❋
❋
❋
❋
I lucked out and won a copy of Ghostly Echoes (Jackaby #3) through the Goodreads Giveaway Program! Thanks very much!
Jenny Cavanaugh, the ghost who calls 926 Auger Lane home alongside Detective R.F. Jackaby and his assistant Abigail Rook, has finally made the decision to enlist her lodgers to investigate a ten year old case - her own murder. To begin, they'll have to start by searching for Howard Carson, Jenny's fiancé, who disappeared on the same night that she was murdered. However, Jackaby and Miss Rook realize that Jenny's case isn't so cold after all, when they get called in to investigate a new murder that closely mirrors the circumstances of Jenny's own death, and it looks like the killer may be much more dangerous than they would have expected.
William Ritter's
Jackaby
series has quickly become a favorite series and this third installment is absolutely wonderful. In fact, this darkest novel of the three is actually my favorite of the three, and I'm dying for the next book! In this one, we get to revisit some favorite characters, learn more about the main trio's past and watch them continue to grow, a fascinating mystery that reveals much while bringing up more pressing questions, and plenty of supernatural action with just the right dose of humor. There are so many things to like about this novel because it truly has a little something for everyone. It's historical fiction, a mystery, and a fantasy, plus it features an intriguing new LGBTQ character. There are plenty of supernatural creatures, some of which you might be more familiar with than others. I'm also pleased to see that it also delves into both Irish and Greek mythology in some stunning ways.
As brilliant as the author is a crafting the world of New Fiddleham and its surroundings, he is best at creating and developing his cast of characters. Jackaby, Abigail, and Jenny are some of the most memorable and entertaining characters I've had the chance to get to know in awhile and they each have their own moments to shine in this newest installment - and each have come a long way over the course of the series. That being said each has endlessly quotable dialog - banter equally balancing sass, snark, and humor. Unfortunately, I won't be quoting any here since there may very well be changes between now and its final release on August 23rd.
Overall,
Ghostly Echoes
(
Jackaby
#3) by William Ritter is easily one of my favorite reads of 2016. If you haven't started this awesome series yet, I can't recommend it enough, especially if you are a fan of
Sherlock
,
Doctor Who
,
Supernatural
, and
Grimm
. I absolutely can't wait until the release of the fourth novel in Ritter's
Jackaby
series!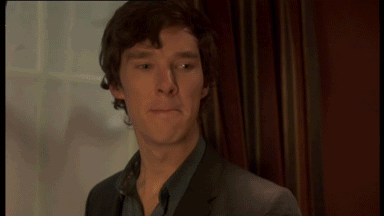 I read this ARC from August 2 - 10, 2016 and my review is also on
Goodreads
.