Happy Tuesday and welcome to Top Ten Tuesday, a weekly meme hosted by The Broke and the Bookish. This week's theme is Rewind, so we can choose a past topic that we have missed. I have selected Worlds I'd Never Want To Live In.
The Hunger Games by Suzanne Collins
- Seriously, who in their right mind would volunteer to live anywhere in Panem?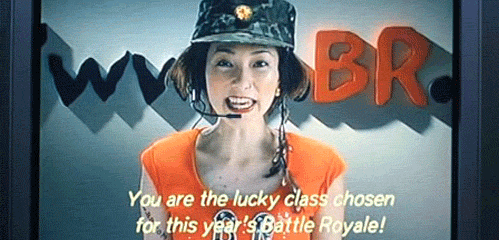 Battle Royale by Koushun Takami
- I wouldn't want to be a part of the selected classes at all!
The 5th Wave by Rick Yancey
- I mean, what are the odds that you would even make it to that stage of the invasion? The Handmaid's Tale by Margaret Atwood
- NEVER!
Divergent by Veronica Roth
- Potentially danger filled if you are either Divergent or Dauntless, so no thanks.
The Road by Cormac McCarthy
- Again, who in their right mind?
Holes by Louis Sachar
- I don't think I could cut it digging holes 5 feet in diameter and 5 feet deep every day at Camp Greenlake.
The Walking Dead by Robert Kirkland
- As much as I would like to think that I'd be a survivor in Rick's company, I sure wouldn't want to be when it came right down to it.
The Giver by Lois Lowry
- I would question far too much to be safe.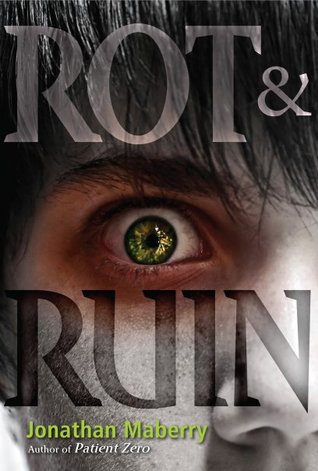 Patient Zero/ Rot & Ruin
by Jonathan Maberry
- Again, I wouldn't want to see a zombie outbreak turn into a full-scale zombie apocalypse.
What did you think of my list this week? What world would you never want to live in? As always, thanks for visiting my blog, and maybe even commenting!