❋
❋
❋
❋
Amani hopes her skill with a gun will be enough to win her way out of Dustwalk, a dead-end town in the desert kingdom of Miraji where mythical creatures still roam in the wild and even djinni are rumored to still practice their magic. She figures that Jin, the mysterious stranger she meets in a shooting competition, could be her way out. However, she never expected that she'd ride out of town on a mythical horse while fleeing the Sultan's army with a wanted fugitive. And, how could she have known that she would begin to fall in love with him, or that he would help her unlock her potential.
I'm so glad that I finally decided to try Alwyn Hamilton's debut! I've heard so many great things about the story that, for some reason, I was concerned that it wouldn't live up to the hype. Luckily, it really does live up to it. After reading
The Wrath and the Dawn
, I needed more Middle Eastern inspired fantasy and, of course, I set my sights on this novel. I love that this is a fantasy western is set in a world that has a Middle Eastern flavor. It has a little bit of something for everyone from an awesomely tough leading lady, shoot 'em up action, plenty of sass and banter, a likable love interest, wonderful world building, and excellent character development. One of my only issues is that later in the novel, so many characters have been introduced that it was somewhat difficult to keep track of everyone. Plus, I did manage to predict one of the major twists, but I liked seeing the everyone else catch up.
Overall, I highly recommend this new release and if you haven't read this novel yet, what are you waiting for? I bet that if you liked
The Young Elites
by Marie Lu,
Blood Red Road
by Moira Young, and
The Wrath and the Dawn
by Renee Ahdieh, you would definitely enjoy Alwyn Hamilton's debut novel, a Middle Eastern influenced fantasy western,
Rebel of the Sands
. I'm looking forward to the release of the sequel,
Traitor to the Throne
, on March 7th, 2017!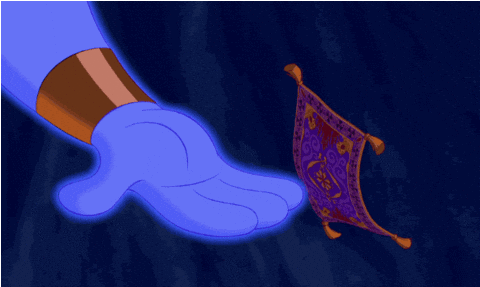 I read this novel from July 14 - 28, 2016 and my review is also on
Goodreads
.