These are the rules:
1. Grab a book, any book.
2. Turn to page 56, or 56% on your eReader.
3. Find any sentence (or a few, just don't spoil it) that grabs you.
4. Post it.
5. Add the URL to your post in the link on Freda's most recent Friday 56 post.
This week I'm featuring Let's Get Lost by Adi Alsaid, one of my Christmas gifts. I had heard so many good things about the novel that I decided to look into and so far it is quite good. If you like John Green, you'll probably enjoy Adi Alsaid.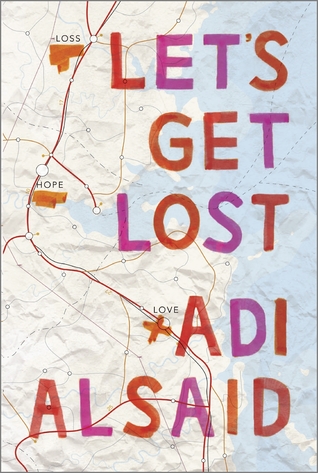 It wasn't the light of the sun that woke him up, but the heat of the starting day and the sweat dripping down his lower back. Hudson opened his eyes in a panic, immediately noticing the absence of stars, the sky bruising with the oncoming sunrise that, under any other circumstances, might have been breathtakingly beautiful.