Welcome to The Friday 56, a weekly meme hosted by
Freda's Voice
.

These are the rules:
1. Grab a book, any book.
2. Turn to page 56, or 56% on your eReader.
3. Find any sentence (or a few, just don't spoil it) that grabs you.
5. Add the URL to your post in the link on Freda's most recent Friday 56 post.

I'm also taking part in Book Beginnings, a weekly meme hosted by Rose City Reader. The rules are pretty simple - you share the first sentence or so and your initial thoughts, impressions, or whatever else it inspires. Don't forget to link up your post's url with Rose City Reader.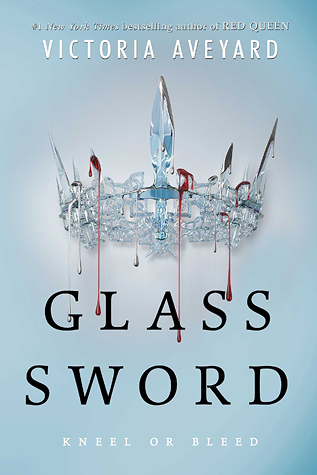 This week I'm spotlighting Glass Sword (Red Queen #2) by Victoria Aveyard. I'm starting it today as a part of a Goodreads David Estes Fans and YA Book Lovers Unite! group buddy read. If you would like to join in with us, go here. While I wasn't absolutely thrilled by Red Queen, it was still a lot of fun, if not all that original - I just couldn't resist the X-Men and The Hunger Games comparisons. Either way, I'm interested in seeing where Aveyard will take Mare from here. I've seen quite a few middling to mixed reviews for this. Honestly, I'm at least hoping there will be plenty of action and explosions.
Beginning:
I flinch. The rag she gives me is clean, but it still smells like blood. I shouldn't care. I already have blood all over my clothes. The red is mine, of course. The silver belongs to many others.
56:
Once he might have surrendered, trying to save his own skin. Now he believes that skin is worthless. Only I seem to think otherwise.