Welcome back to
Footnotes
,
a new link-up hosted by
Emily @ Stranger Worlds
&
Ashley @ [oddly novel title]
for quotation obsessees. Each month they will post a prompt and participants will share a quote that fits the prompt as well as share their thoughts on it in any way they wish.
November's Prompt:
A quote that defines or captures the essence of a favorite character
"Aren't you afraid of dying?" he asked Lila now.
She looked at him as if it were a strange question. And then she shook her head. "Death comes for everyone," she said simply. "I'm not afraid of dying. But I am afraid of dying here." She swept her hand over the room, the tavern, the city. "I'd rather die on an adventure than live standing still."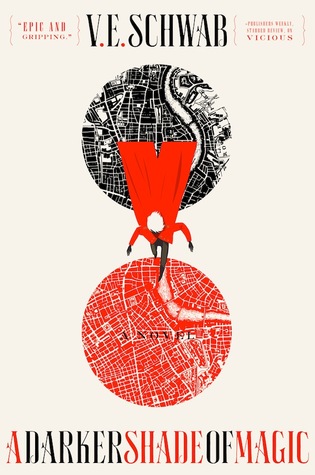 I've always loved this quote from Lila in
A Darker Shade of Magic by V.E. Schwab
and this was actually the first quote that popped to mind for this month's prompt. I'd say that last line encapsulates her character just about perfectly. By the way, that piece of
fan art
is currently one of my favorites for her character.
What are some of your favorite quotes that you think really captures the essence of a character? As always, thanks for visiting my blog and perhaps even commenting down below!