On Friday's I take part in three weekly link ups - The Friday 56, hosted by
Freda's Voice
, Book Beginnings, hosted by
Rose City Reader
, and 50/50 Friday is a new weekly link up and it is hosted by
Carrie @ The Butterfly Reader
and
Laura @ Blue Eye Books
. For The Friday 56, you choose a book, a book you have just finished, a book you are about to start, your current read, and share a line or a few lines that grab you (but don't spoil anything) from page 56 or 56% of the way through the ebook. Post it and share your post's url on Freda's most recent Friday 56 post. As for Book Beginnings, you share the first sentence or so and your initial thoughts, impressions, or whatever else it inspires, and then link up your post's url with Rose City Reader. Then, for 50/50 Friday, every week there's a new topic featuring two sides of the same coin - you share a book that suits each category and link up on the hosts blogs.
Happy Black Friday everyone - congrats if you're braving the crowds today! I hope you all had a wonderful Thanksgiving (my American readers anyway)! Anyway, this week I'm spotlighting one of my current reads,
Red Rising by Pierce Brown
. I'm not far into it yet, but I'm really enjoying it so far. I don't know why I didn't read this years ago. Since it's Sci-Fi Month, I thought it's more than time to tackle it (if you want to know more about this go
here
)!
Beginning:
The first thing you should know about me is I am my father's son. And when they came for him, I did as he asked. I did not cry.
56:
"We have a passcode. No brains in slaves. Mine Tinpots are idiots. It's the Grey elites, or the Obsidian monsters you watch out for. But they don't waste their time down here."
50/50 Friday: Books That Left You Hungry For More/ Satisfied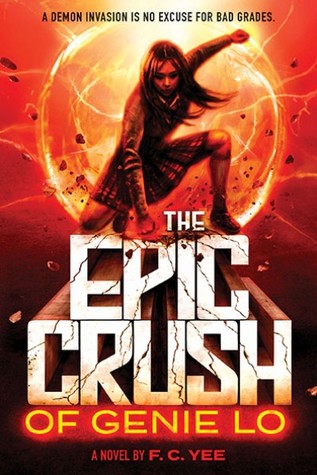 Hungry For More -
The Epic Crush of Genie Lo by F.C. Yee
- This was awesome and I'm dying for the sequel in 2018!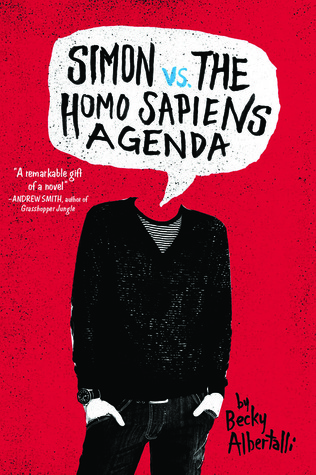 Satisfied -
Simon vs. the Homo Sapiens Agenda by Becky Albertalli
- This had just about the perfect ending I could have imagined. Is anyone else excited for the movie adaptation,
Love, Simon
? Have you seen the little
teaser
that's been released - it looks very promising!
Have you read any of these books? Thanks as always for visiting my blog and perhaps even commenting down on below!