On Friday's I take part in three weekly link ups - The Friday 56, hosted by
Freda's Voice
, Book Beginnings, hosted by
Rose City Reader
, and 50/50 Friday is a new weekly link up and it is hosted by
Carrie @ The Butterfly Reader
and
Laura @ Blue Eye Books
. For The Friday 56, you choose a book, a book you have just finished, a book you are about to start, your current read, and share a line or a few lines that grab you (but don't spoil anything) from page 56 or 56% of the way through the ebook. Post it and share your post's url on Freda's most recent Friday 56 post. As for Book Beginnings, you share the first sentence or so and your initial thoughts, impressions, or whatever else it inspires, and then link up your post's url with Rose City Reader. Then, for 50/50 Friday, every week there's a new topic featuring two sides of the same coin - you share a book that suits each category and link up on the hosts blogs.
This week I'm spotlighting on of my current reads,
The School for Good and Evil by Soman Chainani
. I've heard such great things about this series, so I'm excited to finally be starting in on it. By the way, this will fulfill the Set in a School square for my
Fall Bookish Bingo
.
Beginning:
Sophie had waited all her life to be kidnapped. But tonight, all the other children of Gavaldon writhed in their beds. If the School Master took them, they'd never return.
56:
"I think she's refreshing," said the plump one, biting into the ice pop. "Not every villain has to smell and look depressed."
50/50 Friday: Book You Were Early/ Late To The Party In Reading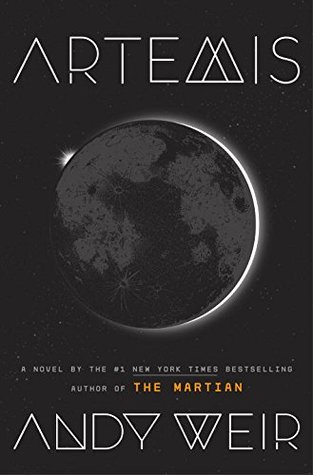 Early -
Artemis by Andy Weir
- I actually managed to get approved for an ARC via NetGalley - it was just released on November 14th. Verdict: I loved it! If you'd like to read my review, click the title.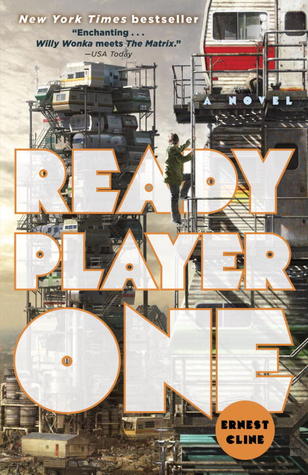 Late -
Ready Player One by Ernest Cline
- This book was just awesome and I have no clue why I put it off for so long! I read it last year, so I was approximately five years late to the party on this one. If you haven't read it yet, what are you waiting for?! Want to read my review, then just click the title.
Have you read any of these books? Are you taking part in Fall Bookish Bingo? As always thanks for visiting and perhaps even commenting down below!