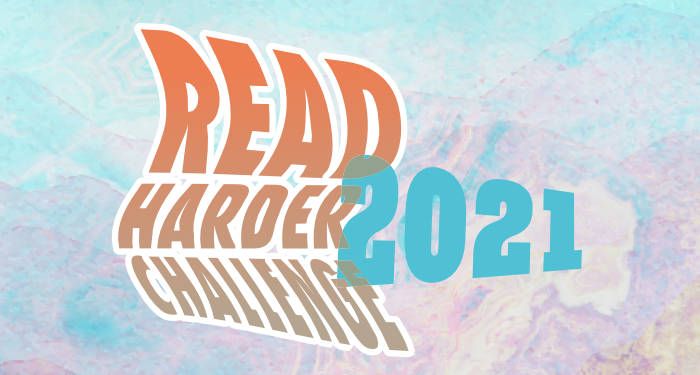 Happy Wednesday everyone! I hope everyone's been staying healthy and happy. March has been simultaeously the longest month and short at the same time. Anyway, that means that I've now completed 6 tasks of Book Riot's 2021 Read Harder Challenge. The tasks I completed this month required me to read a work of investigative nonfiction by an author of color and an own voices YA book with a Black main character that isn't about Black pain and I selected Adnan's Story: The Search for Truth and Justice After Serial by Rabia Chaudry and Slay by Brittney Morris. Read on to see my mini reviews and what's coming up for April:
❋
❋
❋
❋
I recently got myself sucked into the podcast Serial, so I decided I ought to try Adnan's Story: The Search for Truth and Justice After Serial by Rabia Chaudry. There's not a whole lot of new information in this book, but I still sped right through it. I couldn't put it down, but I think I would have preferred to read it in audiobook format given how hooked I was on the format of Serial. It wouldn't be right if I said I "liked" or "enjoyed" this one given what it's about, but the story is certainly an intriguing yet terrifying one. It definitely reminded me that I enjoy picking up true crime from time to time.
My review is also on Goodreads.
❋
❋
❋
❋
❋
SLAY by Brittney Morris was absolutely fantastic. It lives up to sure lives up to the hype surrounding it with ease. I don't know why I put if off for so long, but I'm glad I'm late to the party rather than missing out. This one has easily made my favorite reads of 2021 list. If you loved You Should See Me In A Crown by Leah Johnson, I have a feeling you'll love this too. I wish I could give this more stars and I now absolutely need to read everything this author has written and will write.
My review is also on Goodreads.
Next Up For April:
Read a book set in the Midwest
My choice: Everything I Never Told You by Celeste Ng - I always enjoy reading books set in my home state of Ohio.
Read a book you've been intimidated to read
My choice: Brave New World by Aldous Huxley - This classic sci-fi has been on my tbr forever and I need to get to it.
Have you read either of these books? Are you taking part in Book Riot's Read Harder Challenge this year? As always, thanks for visiting my blog and perhaps even commenting down below!