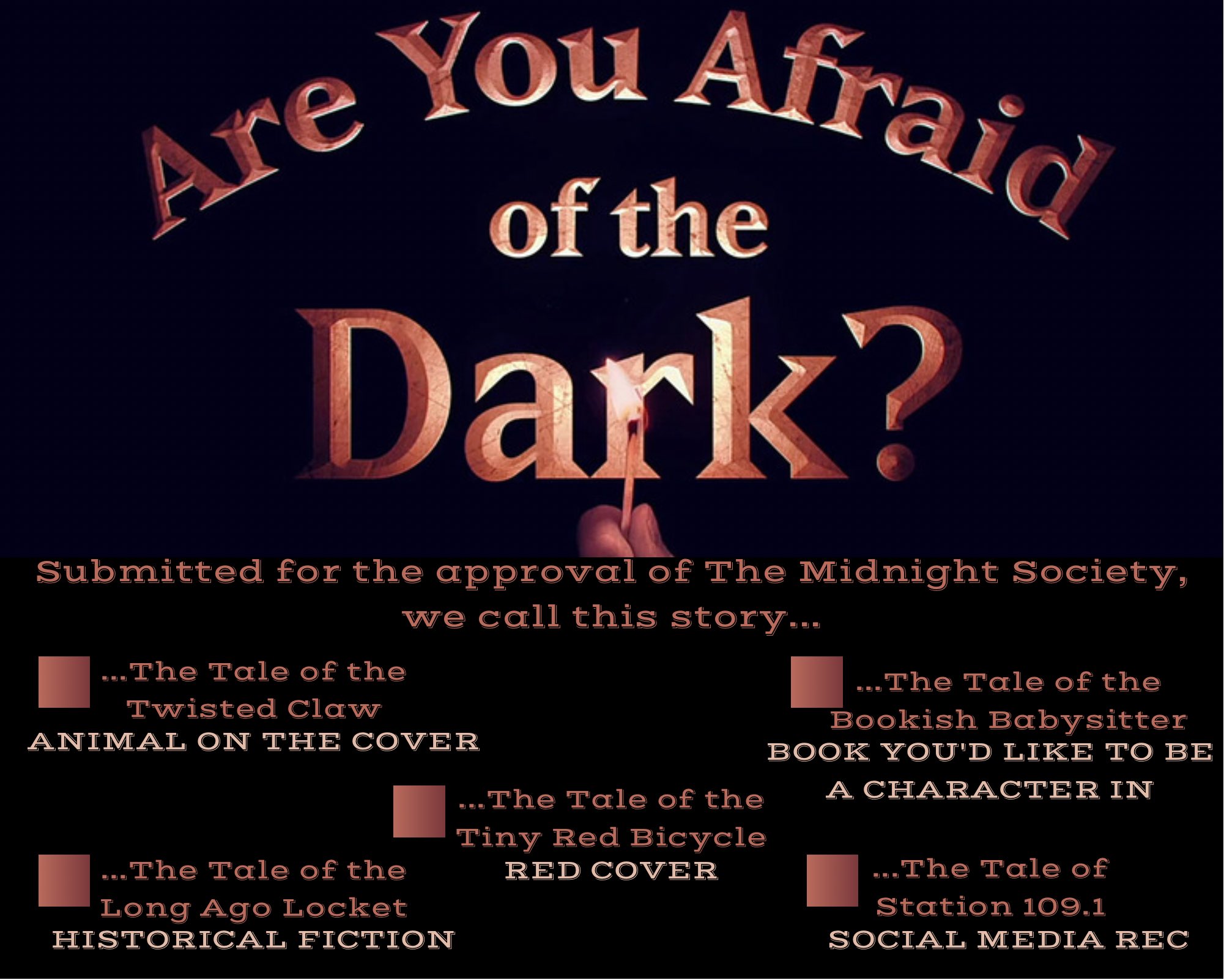 Happy Wednesday everyone and welcome to my wrap up and mini reviews for PopCulture Readathon mini-thon aka The Midnight Society. This Are You Afraid of the Dark? themed mini readathon was created and hosted by Whitney @ bookswhitme and ran from March 14th through March 20th. Of the five prompts, I managed to complete three of them. You can check out my original TBR here. Keep reading to see my thoughts on the books I completed:
The Tale of the Long Ago Locket - Historical Fiction
❋ ❋ ❋ ❋ ❋
Conspiracy of Ravens (The Shadow #2) by Lila Bowen is a fantastic sequel to Wake of Vultures. This is exactly the kind of historical fantasy western that I needed in my life. Sure, it's a little rough around the edges but to be honest that really worked in its favor for me. I can't wait to read the third book in the series, Malice of Crows.
My review is also on Goodreads.
The Tale of the Tiny Red Bicycle - Red Cover
❋
As a huge fan of You and Hidden Bodies, my expectations were sky high for Providence by Caroline Kepnes. Unfortunately, this was a massive let down. The central concept was intriguing but I wasn't a fan of the execution and I wasn't interested in any of the characters and didn't care what was happening to any of them.
My review is also on Goodreads.
The Tale of Station 109.1 - Social Media Rec
❋ ❋ ❋
Black City Saint (Black City Saint #1) by Richard A. Knaak is a solid historical fantasy. I loved the Roaring '20s elements and it's pretty cool how the Saint George and the Dragon and other fantasy elements are added into that world. There's a lot of potential for it to be truly great, but around half way mark it really slows down and not much happens. Either way, I think I may be continuing the series in the future because I think it could really grow on me.
My review is also on Goodreads.
Did you take part in this mini readathon? Have your read any of these books? As always, thanks for visiting my blog and perhaps even commenting down below!