I can't believe March is coming to a close already - meaning 6 of the 24 tasks for
Book Riot's 2018 Read Harder Challenge
are complete! The tasks I completed required me to read a
book published posthumously and a celebrity memoir. For the tasks, I selected
The Opposite of Loneliness by Maria Keegan
and
As You Wish: Inconceivable Tales from the Making of the Princess Bride by Cary Elwes
respectively. Read on to see my mini reviews and what's next for April:
The Opposite of Loneliness
by Marina Keegan strikes me as optimal reading for current high school seniors or college students. Keegan's potential as a writer is palpable. If she had had more time to develop her voice she might have become the voice of a generation. As it is, though, she's not quite there. Personally, I think I preferred her short stories to her essays, except for the title essay. That essay reads like the college version of high school commencement speech, but I like the sense of hope which in retrospect it's very sad considering her own fate a few short days later. Otherwise, in regards to her writing, it often sounds she's trying much to hard - aiming for cultured and literary, but comes off as affected and pretentious. Like I said, though, I think that if she had more time to develop her craft, she could have been great.
I read this book from March 1 - 2, 2018 and my review is also on
Goodreads
.
When I learned that I needed to tackle a celebrity memoir for the 2018 Book Riot's Read Harder Challenge,
As You Wish: Inconceivable Tales from the Making of The Princess Bride
on audiobook was at the top of my list.
The Princess Bride
is one of my favorite movies and as it turns out this memoir is a lot of fun. Hearing Cary Elwes discuss his experiences while making the film and it's legacy is fantastic. It's also pretty cool that he was able to bring together many others who worked on the film to lend their voices to this production. I only wished I could seen some of the photos included in the print edition. If you're a fan of Cary Elwes and
The Princess Bride
, then you absolutely need to try this celebrity memoir.
I listened to this audiobook from March 4 - 7, 2018 and my review is also on
Goodreads
.
Next Up For April:
A book of true crime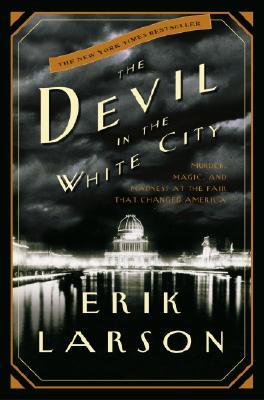 My choice:
The Devil in the White City: Murder, Magic, and Madness at the Fair That Changed America by Erik Larson
- This nonfiction book has been recommended so many times, both by friends and on the job - this has been one of the most popular nonfiction books (that isn't about WWII) that we can't keep on our shelves at the library, so I'm excited to try it for myself!
A classic of genre fiction (i.e. mystery, sci fi/fantasy, romance)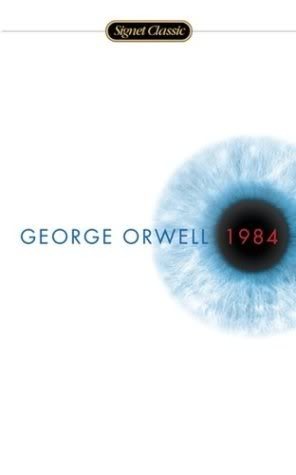 My choice:
1984 by George Orwell
- I have absolutely no idea why I haven't already read this sci-fi classic, which was originally released in 1949. Though, I have seen the movie adaptation (released in 1984), which is brilliant if difficult film to watch. I need to finally check this classic off my tbr!