Happy Tuesday everyone! Welcome to the first Top Ten Tuesday now hosted by
That Artsy Reader Girl
. This week's topic is Books That Surprised Me (In A Good Or Bad Way). The first half of my list are good surprises, while the second half are the not so good - each title is linked to my review. Here we go, in alphabetical order by title:
Good: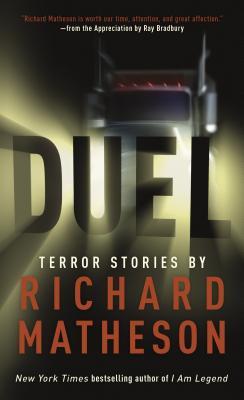 Duel: Terror Stories by Richard Matheson
- I primarily read this short story collection for the title story because I love the movie adaptation. While the story is a bit different, I still found myself pleasantly surprised by the original source material.
Revival, Deluxe Collection Volume 1 by Tim Seeley
- I wasn't all that sure what to expect with this, but I knew I had to try it after it showed up in a
Chew
flipbook. Luckily it turned out to be an excellent combination of horror and noir.
Senlin Ascends (The Books of Babel #1) by Josiah Bancroft
- Senlin's journey as a character over the course of this series is an excellent surprise.
Welcome to Night Vale by Joseph Fink & Jeffrey Cranor
-
Welcome to Night Vale
is one of my favorite podcasts and as it turns out the novel was a pleasant surprise to see be in Night Vale in this other format, though, I did listen to the audiobook which was narrated by Cecil Baldwin, aka the Voice of Night Vale.
Yellow Locust by Justin Jaschko
- I read this dystopian cli-fi novel in exchange for an honest review. It won't be released until May 8th and I wrote the first review - such a pleasant surprise!
Bad:
Autonomous by Andy Marino
- Okay, this has been promoted as a funny road trip book with a great group of friends and plenty of action and thrills good for ages 14 and up, but it wasn't any of those things as it turned out.
Divine Intervention (The Dining And Social Club For Time Travellers #1) by Elyse Kishimoto
- I was fully expecting to love this time travel novel, but unfortunately the story and characters were quite flat, plus it's supposed to be a YA novel but it sounds like the narrator is all of ten years old.
Fire and Fury: Inside The Trump White House by Michael Wolff
- Though honestly I can't say that I was expecting anything else.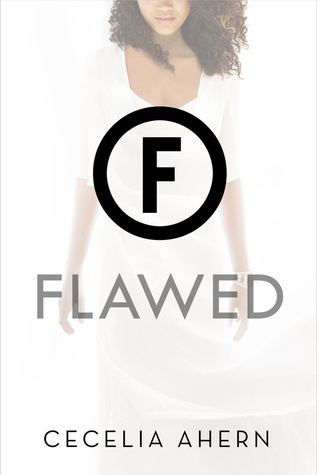 Flawed (Flawed #1) by Cecelia Ahern
- I was fully expecting to like this just going on the reviews, but unfortunately I DNF'd it. The 39% I managed to make it through just didn't hold my attention - Celestine's voice was so boring and the society just didn't make any sense to me.
#Prettyboy Must Die by Kimberly Reid
- Our lead character was an unpleasant surprise who just about made me want to DNF the story.