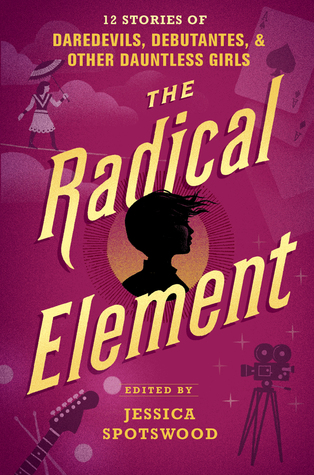 ❋
❋
❋
❋
I received an ARC from NetGalley in exchange for an honest review.
As an American girl in the past and the present the decision to respect yourself can sometimes be challenging and radical. You have to face it whether you're neurodivergent, a second-generation immigrant, or facing racism. Self-respect is the only decision when you've weighed societal expectations and found them wanting. In this anthology, twelve talented YA authors present stories of all sorts of girls from all colors and creeds standing up for themselves and their beliefs from the 1830s to the 1980s. Are you ready to join them?
The Radical Element
is a compelling collection of twelve short stories taking place between 1838-1984. My favorites include "The Magician" by Erin Bowman (1858, Colorado River, New Mexico Territory), "Lady Firebrand" by Megan Shepherd (1863, Charleston, South Carolina), "When the Moonlight Isn't Enough" by Dhonielle Clayton (1943, Oak Bluffs, Massachusetts), "The Bell of the Ball" by Sarvenaz Tash (1952, Brooklyn, New York), and "Land of the Sweet, Home of the Brave" by Stacey Lee (1955, Oakland, California). All of the stories in this collection give the reader a good taste of the characters, the setting, and their lives. Of those stories that I mentioned by name, I would absolutely love to see a full length novel about Lady Firebrand's daring adventures and I'm dying for more from the world of "When the Moonlight Isn't Enough". Clayton's story is the only one that features a dash of fantasy and I couldn't get enough. There's so much more that could be explored whether we follow the main character, her parents, or what happens just after the short story in this collection ends.
Overall,
The Radical Element
edited by Jessica Spotswood is a perfect read for Women's History Month. I love how the authors of the short stories so expertly blend historical fact with fiction (and in one case a dash of fantasy). This anthology is incredibly inspirational and is put together by some of the best names in the business. I absolutely need to pick up a copy of the companion collection called
A Tyranny of Petticoats
in the future.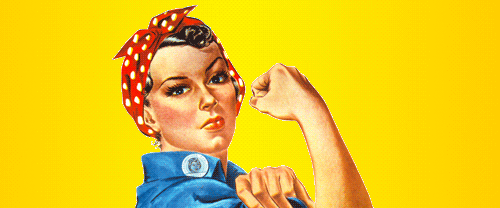 I read this ARC from February 25 - March 1, 2018 and my review is also on
Goodreads
.
The Radical Element
will be released March 13, 2018.