Happy Tuesday everyone! Welcome to the Top Ten Tuesday now hosted by That Artsy Reader Girl. This week's topic is a Halloween Freebie, so I thought I'd feature some Horror TV Shows that I've started watching to get into the Halloween Spirit this year, and those that I want to try. I'll have started in on these at the beginning of the month to get in the Halloween spirit. Without further ado, here we go in alphabetical order by title:
Started Watching:
American Horror Story: Cult - I haven't had the best luck with the more recent seasons of this series, but I'm liking this season well enough so far. It's all the creepier for still being so timely. I have to say though that I really wish Tim Kang had a larger role.
Black Summer - I only ended up watching the first episode before I decided to move on to something else. It just wasn't working for me.
Chilling Adventures of Sabrina - I was really looking forward to this series, but after about three episodes I realized I wasn't all that interested anymore. I couldn't get into it. I wasn't a fan of the blurry effect - that really bugged me. It was good to see Richard Coyle again though.
Nightflyers - This ended up being another one I passed on. I liked the idea and the visual style of this one, but the characters started to grate on my nerves pretty quickly.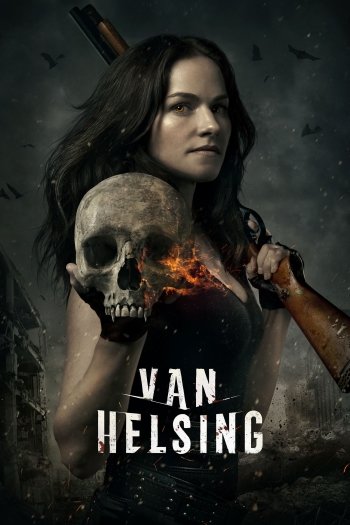 Van Helsing -
I've only watched the first couple of episodes so far, but I think I'm going to enjoy this one quite a bit. I think I'm lucky to have five seasons to work through.
Wynona Earp
- Of all of the shows I've watched so far this month, I'm partway through the first season, but I think this one is one is going to be my favorite. I'm glad I've got so many more episodes to go!
On My Watchlist:
The Returned (2012)
Have you watched any of these shows? What are some of your favorite horror tv series? As always, thanks for visiting my blog and perhaps even commenting down below!