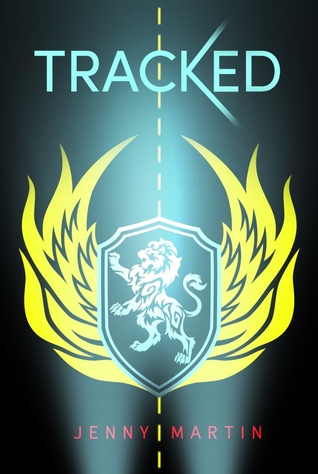 ❋
❋
❋
❋
Phoebe Van Zant's father was a legendary racer before he mysteriously disappeared, and Phee has taken after him - racing is in her blood. When she and her friend, Bear, catch the attention of Charles Benroyal, the head of the Benroyal Corp, they are blackmailed into racing for his corporation, which represents everything Phee hates. It turns out that Benroyal is controlling much more than that, though, and Phee learns that she has a bigger stake in her planet's future than she would have ever expected. Benroyal needs to taken down and it's up to Phee and her racing team to do it.
Jenny Martin's debut novel, Tracked, is a fast-paced, thrill ride that puts a sci-fi spin on race car driving. I particularly enjoyed the futuristic sci-fi elements she employs when it comes to the sport. It doesn't make it foreign to today's NASCAR, but there are just enough tweaks to make things interesting. I also enjoyed what world-building we have, but, honestly, I would have liked to learn more about Phee's universe, Castra and beyond. In regards to the main characters, my favorite of the three is Cash. He has an important role, and he gets some of the best lines, as well as some great banter with Phee. As for our leading lady, Phee's best quality is that she tries to stay true to herself despite everything, and Bear, well, he has a good heart and wants what's best for Phee. Fair warning though, there is a bit of a love triangle between these three, but for the most part it's handled decently. Part of the reason I ended up giving this story four stars is it that it hits pretty heavily on some tropes and as a result can be predictable at times.
Despite some shortcomings, Tracked is a lot of high-octane fun. It is perfect for fans of The Fast and the Furious and The Hunger Games. With that ending, I can't wait to read the sequel, Marked!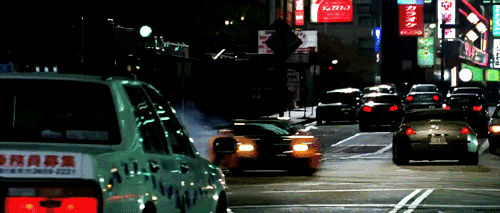 I read this novel from June 8 - 11, 2016 and my review is also on Goodreads.