These are the rules:
1. Grab a book, any book.
2. Turn to page 56, or 56% on your eReader.
3. Find any sentence (or a few, just don't spoil it) that grabs you.
4. Post it.
5. Add the URL to your post in the link on Freda's most recent Friday 56 post.
I'm also taking part in Book Beginnings, a weekly meme hosted by
Rose City Reader
. The rules are pretty simple - you share the first sentence or so and your initial thoughts, impressions, or whatever else it inspires. Don't forget to link up your post's url with Rose City Reader.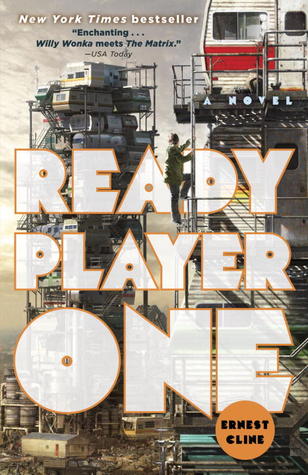 This week I'm spotlighting my current read,
Ready Player One by Ernest Cline
. This will be my second read for
YALSA's Backlist Bingo Reading Challenge
and fulfilling the Alex Award winner category. I've been meaning to read this for ages and I'm very excited about it. I'm not that far along yet, but I'm loving it all the same! Bring on the '80s references!
Beginning:
Everyone my age remembers where they were and what they were doing when they first heard about the contest. I was sitting in my hideout watching cartoons when the news bulletin broke in on my video feed, announcing that James Halliday had died during the night.
56:
By their thirtieth birthdays, Halliday and Morrow were both multimillionaires. They purchased mansions on the same street. Morrow bought a Lamborghini, took several long vacations, and traveled the world. Halliday bought and restored one of the original DeLoreans used in the
Back to the Future
films, continued to spend nearly all of his time welded to a computer keyboard, and used his newfound wealth to amass what would eventually become the world's largest private collection of classic videogames,
Star Wars
action figures
,
vintage lunch boxes, and comic books.