The Friday 56 (With Book Beginnings): Picture the Dead by Adele Griffin and Lisa Brown + 50/50 Friday
On Friday's I take part in three weekly link ups - The Friday 56, hosted by Freda's Voice, Book Beginnings, hosted by Rose City Reader, and 50/50 Friday is a new weekly link up and it is hosted by Carrie @ The Butterfly Reader and Laura @ Blue Eye Books. For The Friday 56, you choose a book, a book you have just finished, a book you are about to start, your current read, and share a line or a few lines that grab you (but don't spoil anything) from page 56 or 56% of the way through the ebook. Post it and share your post's url on Freda's most recent Friday 56 post. As for Book Beginnings, you share the first sentence or so and your initial thoughts, impressions, or whatever else it inspires, and then link up your post's url with Rose City Reader. Then, for 50/50 Friday, every week there's a new topic featuring two sides of the same coin - you share a book that suits each category and link up on the hosts blogs.
This week I'm spotlighting one of my upcoming reads, Picture the Dead by Adele Griffin and Lisa Brown. I picked this up at a book sale a little while ago and it sounds like a promising historical horror fantasy. It even has a few illustrations to go along with the text. Since I'm all caught up on The Diviners as of yet, I'm hoping this will be a good read until the next installment is released.
Beginning:
It's dark outside, an elsewhere hour between midnight and dawn. I lie awake, frozen, waiting for a sound not yet audible. My eyes are open before I hear the wheels of the carriage at the bottom of the drive.
56:
Eyes averted, the maid leads us to a sitting room cluttered with bric-a-brac. My father once said that the character of a household can be known through the behavior of its staff. I don't know what to conclude from Viviette's refusal to meet my gaze.
50/50 Friday: Favorite/ Least Favorite Family in a Book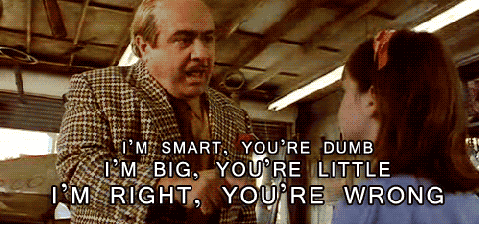 Least Favorite - The Wormwoods from
Matilda by Roald Dahl
Favorite - The Weasleys from the
Harry Potter series by J.K. Rowling
Have your read this book? The reviews on Goodreads are mixed, but I haven't heard much about it otherwise. Fingers crossed that it's going to be good.