Happy Tuesday everyone! Welcome to the Top Ten Tuesday now hosted by
That Artsy Reader Girl
. This week's topic is Reasons Why I Love [insert your favorite book title, genre, author, etc. here]. I'm going to focus on one of the best new tv series of the season,
Prodigal Son
on FOX.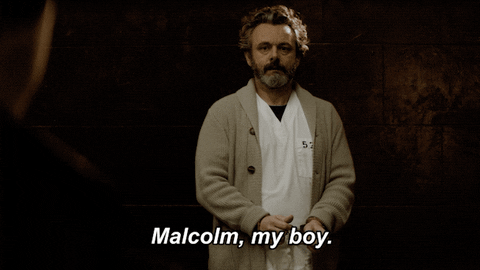 The awesome season finale aired on Monday, April 27th and so far there's been no word of the series being renewed for a second season, but I really hope they will decide to bring it back for more. By the way, I hope we one day that we get to see more adventures from these characters in the form of tie-in novels - my dream author to bring them to the series to life in this format would be V.E. Schwab, no question. Anyway without further ado, here we go: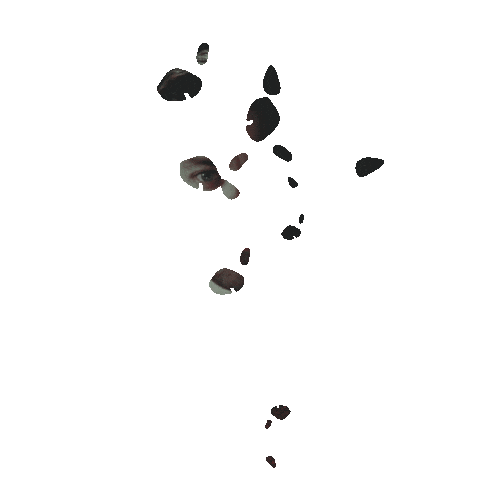 Fantastic cast
- Martin Sheen is one of my favorite actors and he is the main reason I decided to start watching this series. He's absolutely delightful, including in his role as a serial killer in this series. It's so strange knowing that the same guy was also Aziraphale in
Good Omens
, but that's acting for you. The rest of the cast is also incredibly talented - Tom Payne, Lou Diamond Philips, Bellamy Young, Halston Sage, Aurora Perrineau, Frank Harts, and Keiko Agena. I've only had their characters in my life for a few months, but I feel like I've really gotten to know them.
Suspenseful twists and turns
- Procedurals aren't usually my thing, but I adore the style of this series. It doesn't hurt that the well done twists and turns keep you right on the edge of your seat and keep you coming back again and again.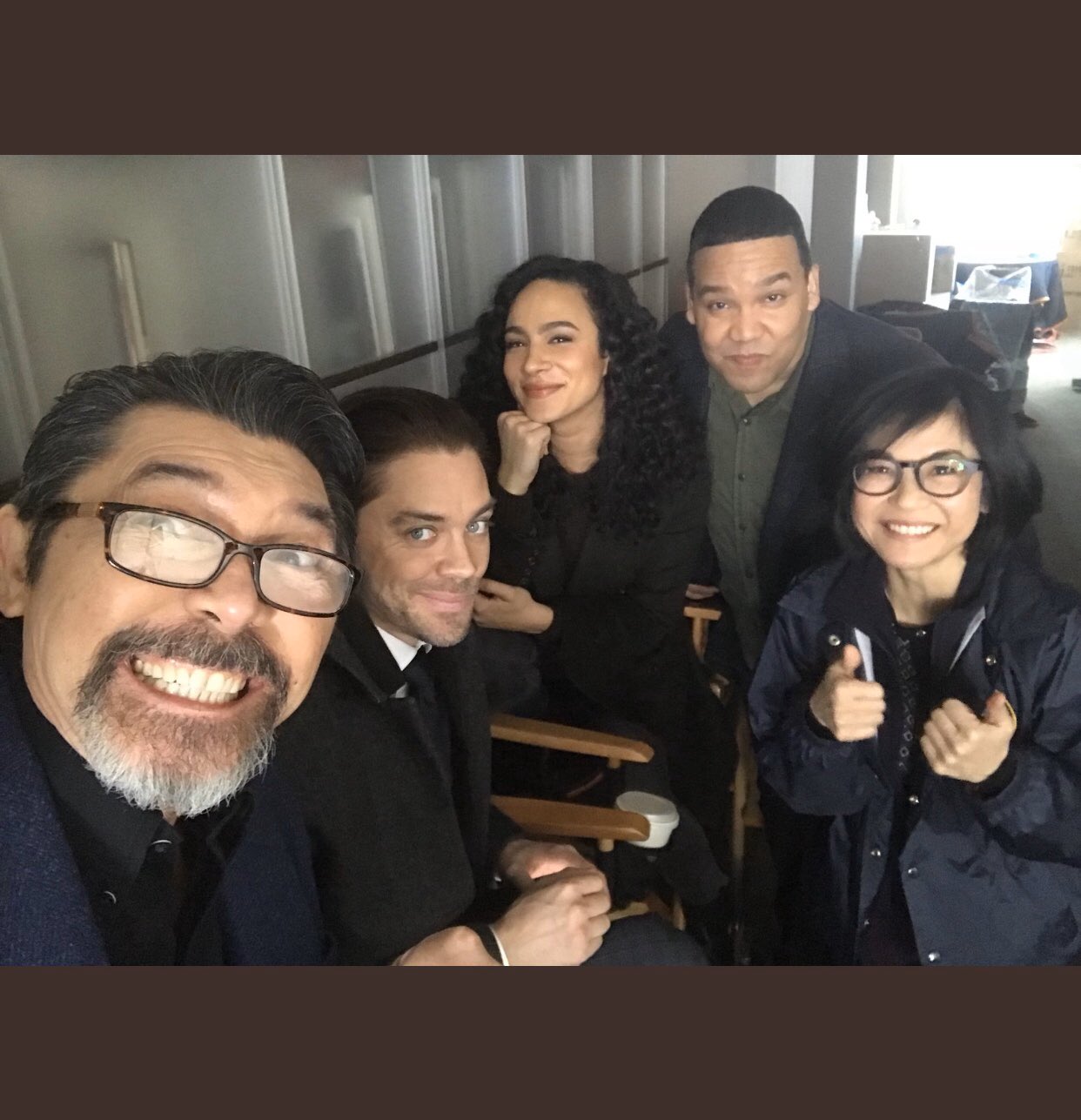 Team dynamic
- Malcolm and the team of police detectives he works with as a profiler are his found family. They work together well and it's been great to get to know them further over the course of the season. The above photo is from Keiko Agena's
Twitter
.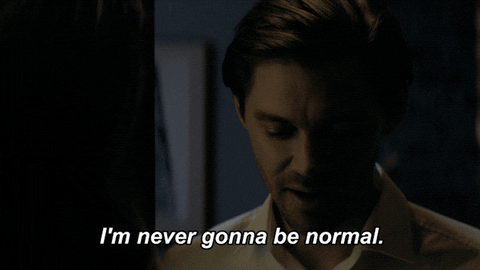 Malcolm's issues
- Let's just say that Malcolm has a whole host of issues, including freaky night terrors, given everything that he's gone through with his father being a serial killer. However, he's very good at what he does as a profiler with the NYPD (ex-profiler with the FBI), even if he's afraid he'll eventually follow in his father's footsteps.
Malcolm's lack of a sense of self-preservation
- This ties right in with the above as Malcolm is willing to put himself in all sorts of danger to solve a case or save a life.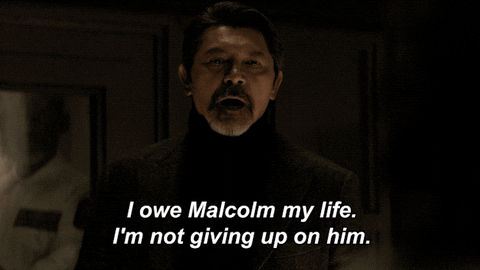 Family relationships
- The family relationships are also at the heart of this series - both in terms of Malcolm's direct family and his found family. Gill, played by Lou Diamond Philips, is a real standout as a father figure to Malcolm. Their relationship goes way back, to the time when Malcolm's father was arrested when he was a kid.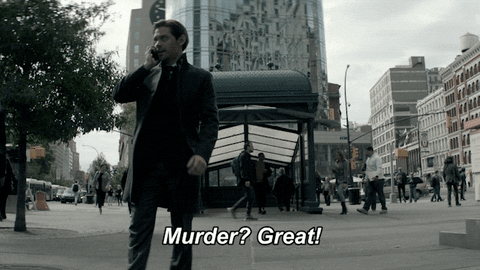 The crimes of the week and overarching mysteries
- As a procedural, this series excels at presenting the mystery of the week and the season long ones as well. Like I mentioned before, the team dynamic of the main cast is fantastic and it's fun to see their characters in their element.
The dialogue
- The writers for this show deserve an award.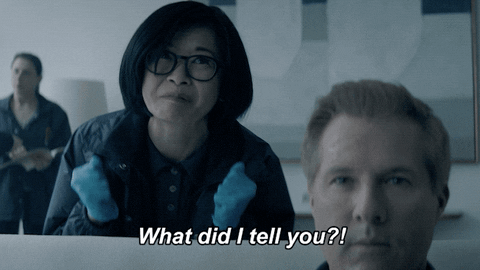 Dark sense of humor
- This show's sense of humor really works for me. There are honestly quite a few unexpected laugh out loud moments. Plus, just look at this hilarious
April Fools Day reimagining of the show as a sitcom
. That aired at the end of an episode when the promo for next week would usually air - and how it ends it looks like one of Malcolm's night terrors.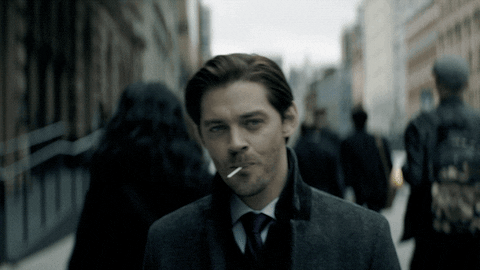 Quirkiness
- Much of this comes from Malcolm and his family, and it totally works. The show definitely stands out from its competition in the best ways.
In short,
Prodigal Son...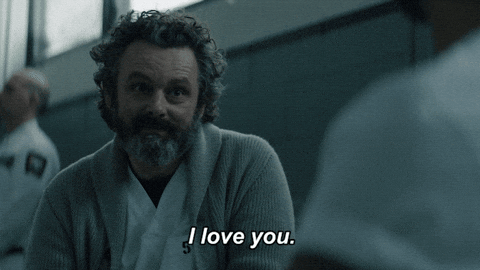 Have you watched this tv series? What is one of your favorite new tv shows? As always, thanks for visiting my blog and perhaps even commenting down below!