These are the rules:
1. Grab a book, any book.
2. Turn to page 56, or 56% on your eReader.
3. Find any sentence (or a few, just don't spoil it) that grabs you.
4. Post it.
5. Add the URL to your post in the link on Freda's most recent Friday 56 post.
This week I'm spotlighting Rainbow Rowell's newest novel Landline. I was so happy when this finally came back in for me at the library! The only other novel I've read by Rowell is Fangirl and I was pretty impressed by it. Let's hope this is just as good!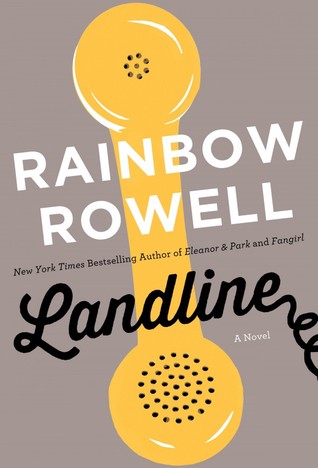 Georgie wrote the horoscopes. (In character, sort of. It was hard to explain.) Neal knew she wrote the horoscopes. He knew her name. His hands were small, and they moved with complete surety across the paper, leaving a thick, straight line.