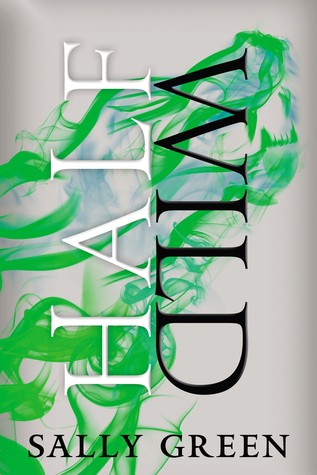 ❋
❋
❋
❋
❋
In this sequel to
Half Bad
, Nathan is on the run and the Hunters are closing in - no where is safe and no one can be trusted. The Hunters will stop at nothing to kill him and his father. Is there any way he can save Annalise from Mercury, or learn how to control his newly discovered Gift?
While this installment is relatively slow-paced and builds up quite a bit for the last book in the trilogy, I loved every second of it. I particularly enjoyed Green's world-building and writing style both of which kept me absolutely hooked. Like I've mentioned before, Nathan's not the most likable character, but he is incredibly intriguing to follow his journey. I liked the dark sense of humor and the chance to meet more Black Witches, especially Van. The ending of this novel absolutely blew me away - I didn't see that coming.
Sally Green's
Half Wild
is a brilliant follow-up to one of my favorite reads last year,
Half Bad
. I cannot wait to continue (and finish) the trilogy with
Half Lost
- I wish March 2016 wasn't so far away! I cannot recommend this series enough.
I read this novel from June 10 - 16, 2015 and my review is also on
Goodreads
.