These are the rules:
1. Grab a book, any book.
2. Turn to page 56, or 56% on your eReader.
3. Find any sentence (or a few, just don't spoil it) that grabs you.
5. Add the URL to your post in the link on Freda's most recent Friday 56 post.

I'm also taking part in Book Beginnings, a weekly meme hosted by Rose City Reader.
The rules are pretty simple - you share the first sentence or so and your initial thoughts, impressions, or whatever else it inspires. Don't forget to link up your post's url with Rose City Reader.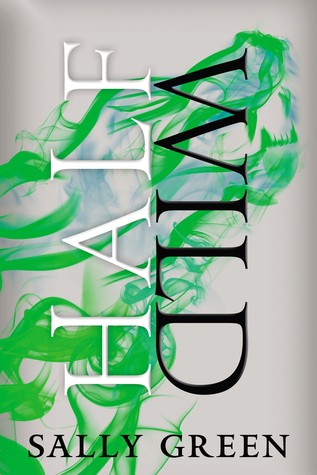 Today, I'm spotlighting my current read, Half Wild (Half Bad #2) by Sally Green. I was super lucky and won an ARC of Half Bad through the Goodreads First Reads Program last year. I absolutely loved it and was eager to get to the sequel. I just got off the waitlist at the library, so I eagerly dove in. I'm not too far along yet, but I'm expecting great things!
Book Beginnings:
A New Day
a crossbill calls
another bird replies, not a crossbill
the first bird takes over again
need to wake up need to wake up
can't believe i've been asl--
56:
"She sent you to steal Gabriel's letters and she has my knife."
"Well, as I said, stealing off a dead body isn't technically stealing."
Nesbitt looks like he gives this serious thought, then shrugs and says, "Tidying up the countryside in your case, kid." He grins. "Like picking up litter."
"But taking letters is stealing; they don't belong to you."
"Well, for a start, I haven't taken them cos they ain't here Though I'm guessin' you have 'em."