The Friday 56 (With Book Beginnings): Blue Lily, Lily Blue (The Raven Cycle #3) by Maggie Stiefvater

These are the rules:
1. Grab a book, any book.
2. Turn to page 56, or 56% on your eReader.
3. Find any sentence (or a few, just don't spoil it) that grabs you.
5. Add the URL to your post in the link on Freda's most recent Friday 56 post.

I'm also taking part in Book Beginnings, a weekly meme hosted by Rose City Reader.
The rules are pretty simple - you share the first sentence or so and your initial thoughts, impressions, or whatever else it inspires. Don't forget to link up your post's url with Rose City Reader.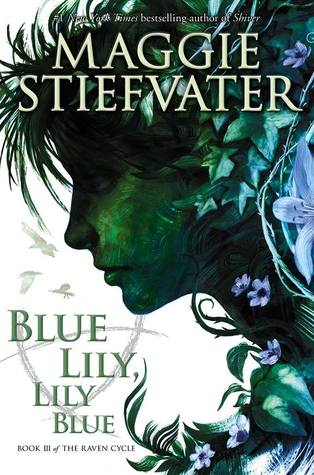 Today, I'm spotlighting the book I'm just about to start, Blue Lily, Lily Blue (The Raven Cycle #3) by Maggie Stiefvater. I can't express how excited I am to begin this book - and how nervous (in all the best ways, of course)! I'm actually a little ashamed I haven't read it yet with how much I loved the previous installments - maybe it was the nerves. :)
Book Beginnings:
ABOVE
Persephone stood on the bare mountaintop, her ruffled ivory dress whipping around her legs, her masses of white-blond curls streaming behind her. She was gauzy, immaterial, something blown between these boulders and caught upon one of them. The wind was fierce up here with no trees to block it. The world below was gloriously autumnal.
56:
Noah shrugged, apologetic and smudgy. His proximity chilled Blue as he pulled energy from her to stay visible. He blinked at two girls who walked by pushing a cart. They didn't seem to notice him, but it was difficult to tell if it was because he was invisible to them or just because he was Noah.