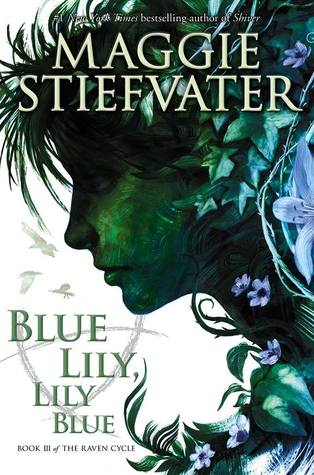 ❋
❋
❋
❋
❋
For the first time, Blue has found her place and a group of friends she can trust. She's one of The Raven Boys now - their problems are hers and her problems are theirs. However, things that have been found can easily be lost. Friends can betray, mothers can disappear, visions can mislead, and certainties can unravel.
Maggie Stiefvater is one of my favorite authors. She is so fantastic - I should give everything she writes five stars on principle. Regardless, she always earns each and every star and
Blue Lily, Lily Blue
is no exception.
While this story is based in mythology, the characters do most of the heavy lifting. The first book in the series was Adam's, the second was Ronan's, and this one is definitely Blue's story. All of the characters in this series are well-written and defined. The characters have matured in their own way over the course of the series, which we can see most in Adam. Gansey and Ronan are my two favorite characters by far and each have moments in this installment. Understandably, I'm very nervous for Gansey (and Noah) in the upcoming final book,
The Raven King
.
Stiefvater's writing is brilliant and lyrical as always. I need
The Raven King
- March 1st, 2016 cannot arrive soon enough! If you haven't read this series yet, I can't recommend it enough.
I read this novel from June 19 - 27, 2015 and my review is also on
Goodreads
.