On Friday's I take part in three weekly link ups - The Friday 56, hosted by Freda's Voice, Book Beginnings, hosted by Rose City Reader, and 50/50 Friday is a new weekly link up and it is hosted by Carrie @ The Butterfly Reader and Laura @ Blue Eye Books. For The Friday 56, you choose a book, a book you have just finished, a book you are about to start, your current read, and share a line or a few lines that grab you (but don't spoil anything) from page 56 or 56% of the way through the ebook. Post it and share your post's url on Freda's most recent Friday 56 post. As for Book Beginnings, you share the first sentence or so and your initial thoughts, impressions, or whatever else it inspires, and then link up your post's url with Rose City Reader. Then, for 50/50 Friday, every week there's a new topic featuring two sides of the same coin - you share a book that suits each category and link up on the hosts blogs.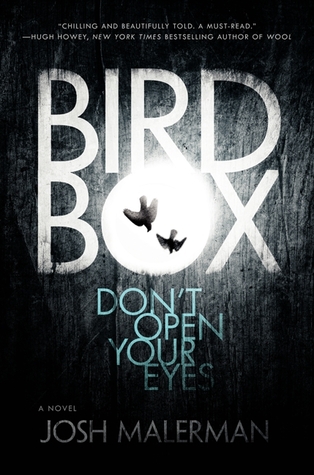 This week I'm spotlighting my first read for Monstrous March, Bird Box by Josh Malerman. I've had this one on my radar for ages, but after hearing all the hype surrounding it and the new Netflix movie I decided to finally see what it's all about for myself.
Beginning:
Malorie stands in the kitchen thinking.
56:
"Do not remove your folds!" Malorie screams again. She is paddling past the boat now. "Do you two understand me? Answer me."
50/50 Friday: Best/ Worst Read Of February
Worst - A Simple Favor by Darcey Bell - The movie adaptation with Anna Kendrick and Blake Lively was such a pleasant surprise, but I DNF'd the book at 20%. My recommendation: skip the book, watch the movie instead.
Best - Trail of Lighting (The Sixth World #1) by Rebecca Roanhorse & Rayne & Delilah's Midnite Matinee by Jeff Zentner - It's a tie this month with these two novels - both of these have quickly become all time favorites and I can't read to read more from both Roanhorse and Zentner in the future.