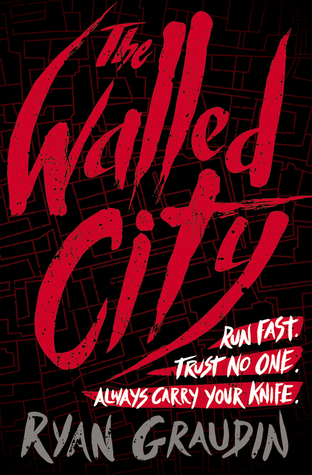 ❋
❋
❋
❋
Dai is a drug trafficker for a kingpin of the Walled City and in order to get out he needs someone who knows how to be invisible. That's where Jin comes in, she has to pass as a boy to stay safe and has been looking for her sister in the chaos of the city for two years without much luck. Now she only has eighteen days left to find her and escape before the city is destroyed.
Initially, the concept behind this story is what piqued my interest and thankfully the execution of the story itself is pretty fantastic on its own. The author does a brilliant job of creating the world of the Walled City from painting a vivid picture of it to laying out its rules for the reader. She also does a great job of handling the three alternating perspectives of Jin and Dai, my two favorites, plus Mei Yee. Personally, though, I think Mei Yee is the weakest voice of the three; however, I appreciated seeing all three originally separate characters come together in the story. Overall,
The Walled City
by Ryan Graudin is a fast-paced thrill ride of a dystopian set in a fictionalized version of the real-life lawless Kowloon Walled City. It shouldn't be missed. I'm looking forward to reading more of Ryan Graudin in the future.
I read this novel from May 8 - 12, 2016 and my review is also on
Goodreads
.