Welcome to The Friday 56, a weekly meme hosted by
Freda's Voice
.

These are the rules:
1. Grab a book, any book.
2. Turn to page 56, or 56% on your eReader.
3. Find any sentence (or a few, just don't spoil it) that grabs you.
5. Add the URL to your post in the link on Freda's most recent Friday 56 post.

I'm also taking part in Book Beginnings, a weekly meme hosted by Rose City Reader. The rules are pretty simple - you share the first sentence or so and your initial thoughts, impressions, or whatever else it inspires. Don't forget to link up your post's url with Rose City Reader.
This week I'm spotlighting one of my current reads, Murder on Wheels (A Tourist Trap Mystery #6) by Lynn Cahoon. I know this short cozy mystery isn't from of one of my go-to genres, but I noticed it at Goodwill a couple of weeks ago and I had to pick it up - I thought, why not since it's only 59 cents. It looked like it hadn't been opened let alone read, and it turns out that it's new and had been released on February 2nd, 2016. It's also the sixth book in the series, but from what I've been able to figure out you don't necessarily have to read one through five
first. Either way, the blurb on the back from author Susan McBride, author of
The Debutante Dropout Mysteries
is pretty enticing: "Murder, dirty politics, pirate lore, and a hot police detective:
Guidebook to Murder
[the first book in the series] has it all! A cozy lover's dream come true." Hopefully that holds for the sixth novel as well! I've just started in on it so I haven't really made up my mind about it yet.
Oh, yes, and the cover totally makes me think of Scooby-Doo!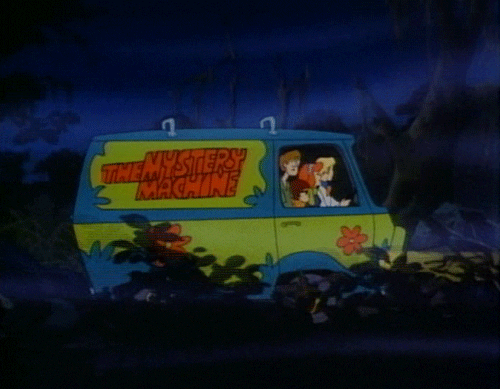 Beginning:
Fun, just like beauty, is in the eye of the beholder. As I watched Greg and Justin stare at the handheld GPS hung around Justin's neck with a University of California lanyard, two things were perfectly clear. One, Greg King, South Cove's lead detective and my boyfriend, was not having the least bit of fun. And two, Justin Cross, history professor and Amy's boyfriend, was oblivious to everyone else's discomfort.
56:
When I reached the place where Kacey's body had been found, I stopped. Now around the entire section, still barricaded with yellow tape, was a ring of flower arrangements and candles. And on each of the glass candle holders was a picture of Kacey, smiling at the camera.