Welcome to The Friday 56, a weekly meme hosted by
Freda's Voice
.

These are the rules:
1. Grab a book, any book.
2. Turn to page 56, or 56% on your eReader.
3. Find any sentence (or a few, just don't spoil it) that grabs you.
5. Add the URL to your post in the link on Freda's most recent Friday 56 post.

I'm also taking part in Book Beginnings, a weekly meme hosted by Rose City Reader. The rules are pretty simple - you share the first sentence or so and your initial thoughts, impressions, or whatever else it inspires. Don't forget to link up your post's url with Rose City Reader.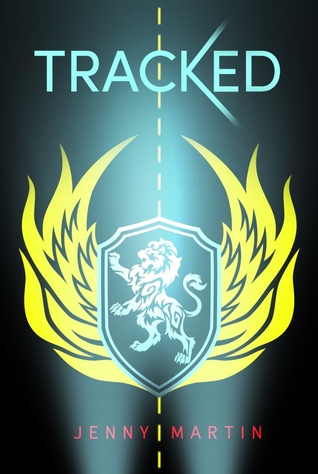 This week I'm spotlighting my current read, Tracked (Tracked #1) by Jenny Martin. I won this book from in one of the side giveaways from this spring's YASH. I'm really liking it so far - I'm loving the action-y sci-fi dystopian twist on The Fast and the Furious.
Beginning:
I pace the garage like some crazy-eyed wind up girl.
It's too late to back out the race, but I can't afford this. The extra fuel. The new wheels. The trouble if we get caught tonight and get picked up by the jackals policing the streets. Or even worse, if Hal and Mary find out we're blazing right through the middle of town...I can't believe I let Benny talk me into this.
56:
I see a new face, one that's bronzed and crowned with blackest hair. This player is much younger than the others. Unlike the junkies in the booths, he is clean and clear-eyed. He looks Biseran, maybe half-caste, but somehow he doesn't belong in this dim, suffocating room..