Happy Tuesday everyone! This week's topic for Top Ten Tuesday, a weekly meme hosted by
The Broke and the Bookish
, is a freebie. I have free rein to select any topic I would like, so I'm going to select a past topic that I've missed. I'm selecting Books That Were Totally Deceiving, which was originally done on
April 10, 2012
. I'm going to break this down by deceiving in a bad way and a good way.
Deceiving In A Bad Way:
The Sinister Urge by Frances Newton
- The description of this book completely neglects a huge portion of the story. It sounds as if it's about romantic feelings between two members of a broken up band. It's actually about the incestuous relationship between siblings who were in a band.
Incarnate (Newsoul #1) by Jodi Meadows
- I fully expected the romance angle based on the description, but I felt deceived because the reincarnation mystery was pretty much completely dropped after the boy saved her life early on in the story.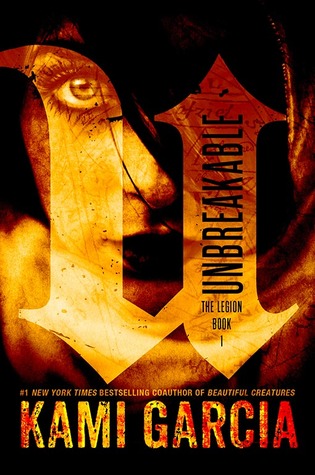 Unbreakable (The Legion #1) by Kami Garcia
- I knew that this had been compared to
Buffy the Vampire Slayer
and
Supernatural
.
Buffy
was even thanked for making it possible in the acknowledgements. I felt deceived because it was a
Supernatural
rip-off, and it wasn't even mentioned in the acknowledgements. There are zero to few to direct references to
Buffy
, but it's officially acknowledged while it draws very heavily from
Supernatural
which isn't.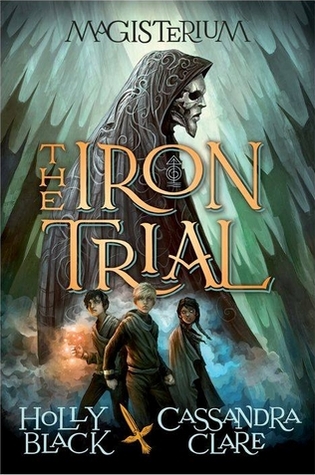 The Iron Trial (Magisterium #1) by Holly Black and Cassandra Clare
- I felt the most deceived by the authors on this joint venture. With their combined talents, I figured there could be so much more to it than essentially regurgitating
Harry Potter
. Don't get me wrong it was fun, but I couldn't help but count all of the similarities.
Deceiving In A Good Way: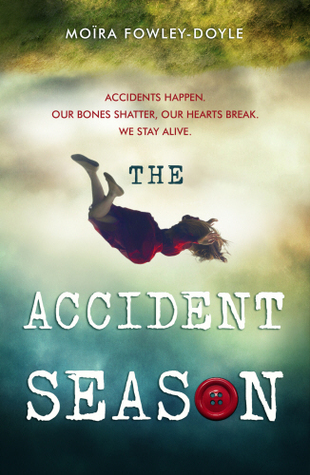 The Accident Season by Moira Fowley-Doyle
- This was a great pleasant surprise. I had fully expected a contemporary with a dash of mystery based on the summary, but I got a fantastically creepy mystery with a hint of the paranormal.
The Spirit Chaser by Kat Mayor
- Going in I knew there was going to be a bit of romance element, even though that based on the summary I wouldn't have guessed at it. I felt a bit deceived because the romance, in places, gets pretty graphic and takes a front seat. Overall, though, it all works out in the novel's favor.
The Poisonwood Bible by Barbara Kingsolver
- Mostly, I feel deceived by this book because the summary does not do the novel justice at all. I probably also partially deceived myself due to my normal thoughts on the Oprah Book Club books. However, this is now one of my all time favorites.
Snow Crash by Neal Stephenson
- This was my first foray into Stephenson's work and I loved every second of it. Most deceiving is the book summary simply because it doesn't begin to touch on half of everything covered in this fantastic cyberpunk novel.
Divided We Fall (Divided We Fall Trilogy #1) by Trent Reedy
- I wasn't expecting this to be such a superbly written pre-dystopian novel. Again, this one's on me, I think, but when I listened to it on audiobook it was paired with
The Red Badge of Courage
by Stephen Crane, which is a good classic read alike, but just didn't make it come across as timely (which it really is) in my mind.
Have you read any of these novels? Did you feel deceived in some way or another by them? What topic did you choose this week? Thanks for visiting my corner of the internet - all comments are appreciated and I try to respond to everyone!