Welcome to The Friday 56, a weekly meme hosted by
Freda's Voice
.

These are the rules:
1. Grab a book, any book.
2. Turn to page 56, or 56% on your eReader.
3. Find any sentence (or a few, just don't spoil it) that grabs you.
5. Add the URL to your post in the link on Freda's most recent Friday 56 post.

I'm also taking part in Book Beginnings, a weekly meme hosted by Rose City Reader. The rules are pretty simple - you share the first sentence or so and your initial thoughts, impressions, or whatever else it inspires. Don't forget to link up your post's url with Rose City Reader.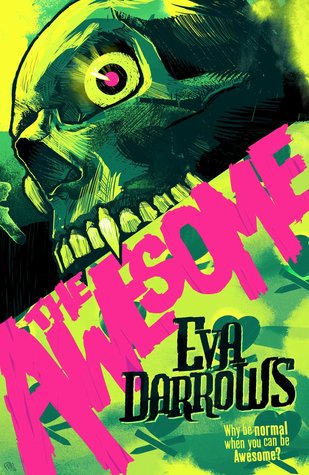 This week I'm spotlighting my current read,
The Awesome by Eva Darrows
, which sounds like it will be a great combination of
Buffy the Vampire Slayer
and
Supernatural
, two of my favorite shows. What can I say aside from the fact that it sounds awesome?
Book Beginning:
I am not the asskicker people think of when they hear 'monster hunter,' but more on that later.
My name is Margaret Cunningham, though I prefer to go by Maggie because Margaret makes me feel like I'm four hundred years old, and screw that, I'm only seventeen.
56:
She maintained her chatter all the way to my house, though, I can't tell you a single thing that was said. I was way too preoccupied wrestling with my guilt. Maybe I didn't screw up a lot in general and thus didn't have to deal with guilt, or maybe I'd become an expert at justifying whatever terrible thing I'd done at any given time, but the Ian situation bugged me.