I can't believe today is already the last day of April - meaning 8 of the 24 tasks for
Book Riot's 2018 Read Harder Challenge
are complete! The tasks I completed required me to read a
book of true crime and a
classic of genre fiction (i.e. mystery, sci fi/fantasy, romance). For the tasks, I selected
The Devil in the White City: Murder, Magic, and Madness at the Fair That Changed America by Erik Larson
and
1984 by George Orwell
respectively. Read on to see my mini reviews and what's next for May: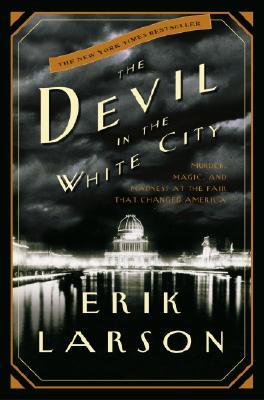 ❋
❋
❋
❋
❋
The Devil in the White City
has been recommended so many times, both by friends and on the job and I was so exited to try it out for myself. Luckily, it did not disappoint in the least. The detail that has gone into this account is absolutely stunning, especially considering that it's all true to life. It's also compulsively readable. It isn't dusty and dry, but exciting, creepy, and intense. As fascinating as learning about H.H. Holmes is, I also enjoyed learning more about the 1893 Chicago World's Fair. It sounds like quite a time to be alive, unless you ran afoul of Holmes that is. To me, it's unbelievable that he got away with so much (in the construction of his "Murder Castle", kidnapping, torture, murder, etc.) and wasn't caught until a few years later. If you are interested in true crime at all, you need to pick up this book, especially if you like historical thrillers. I will definitely need to try more of Erik Larson's work in the future.
I read this book from April 12 - 16, 2018 and my review is also on
Goodreads
.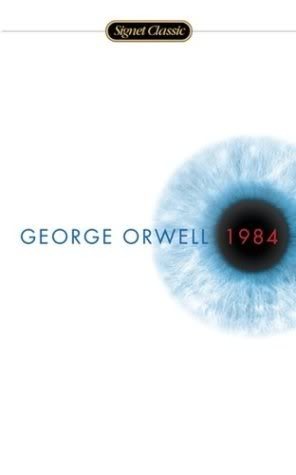 ❋
❋
❋
❋
I have absolutely no idea why I never picked up this 1949 sci-fi classic earlier, though, I have seen the movie adaptation (released in 1984), which is brilliant if difficult film to watch. Now that I have officially read it I can totally say that I understand why it's considered a classic. Although, it's 69 years old this year, this granddaddy of a dystopian still feels incredibly timely and relevant. The only thing that really bothered me about the story are the huge infodumps - by the time I got through them I had nearly forgotten what exactly the characters were doing. I also think Julia deserved so much better - I mean, she's just so flat in comparison to Winston. Overall, though,
1984
is entirely worth picking up, especially if you're interested in dystopians.
I listened to this audiobook from April 4 - 6, 2018 and my review is also on
Goodreads
.
Next Up For May:
A book set in or about one of the five BRICS countries (Brazil, Russia, India, China, or South Africa)
My choice:
Tsarina by J. Nelle Patrick
- This sounds like such a cool historical fantasy set in St. Petersburg and Moscow, Russia in 1917 featuring a magical Faberge egg. I've had this on my tbr for nearly three years and I can't wait to finally try it!
A book about nature
My choice:
The Garden of the Gods (Corfu Trilogy #3) by Gerald Durrell
- I completed book two of this British zoologist's memoir for the 2017 challenge, and book one is one of my all time favorite reads. Needless to say, I'm looking forward to seeing how this trilogy concludes!
Have you been taking part in Book Riot's Read Harder Challenge? Have you tried any of these books before, if so, what did you think of them? As always, thanks for visiting my blog and perhaps even commenting down below!