The Friday 56 (With Book Beginnings): The Girl With All The Gifts (The Girl With All The Gifts #1) by M.R. Carey + 50/50 Friday
On Friday's I take part in three weekly link ups - The Friday 56, hosted by Freda's Voice, Book Beginnings, hosted by Rose City Reader, and 50/50 Friday is a new weekly link up and it is hosted by Carrie @ The Butterfly Reader and Laura @ Blue Eye Books. For The Friday 56, you choose a book, a book you have just finished, a book you are about to start, your current read, and share a line or a few lines that grab you (but don't spoil anything) from page 56 or 56% of the way through the ebook. Post it and share your post's url on Freda's most recent Friday 56 post. As for Book Beginnings, you share the first sentence or so and your initial thoughts, impressions, or whatever else it inspires, and then link up your post's url with Rose City Reader. Then, for 50/50 Friday, every week there's a new topic featuring two sides of the same coin - you share a book that suits each category and link up on the hosts blogs.
This week I'm spotlighting one of my current reads,
The Girl With All The Gifts (The Girl With All The Gifts #1) by M.R. Carey
. I held
a poll on Twitter
for my next read and this ended up with the majority of votes. I've been told I need to read this book so many times, and I'm really enjoying it so far. I've seen trailers for the movie adaptation and I plan on watching the movie after I finish up this book.
Beginning:
Her name is Melanie.
56:
Another time she might admire Caldwell's brutal honesty about her own failings.
We're stonewalled.
She identifies with the project so completely that vanity on her own account is impossible.
50/50 Friday - Best/ Worst Read In March:
Best -
Nothing But Sky by Amy Trueblood
- I had a few five star reads this month but this one stands out the most of all of them.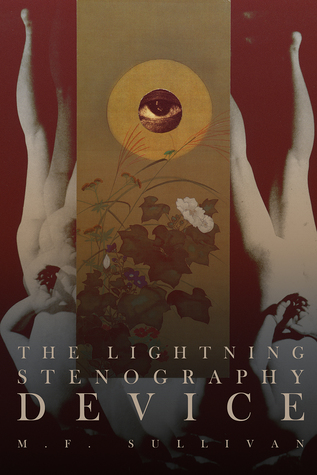 Worst -
The Lightning Stenography Device by M.F. Sullivan
- I actually DNF'd this one at 10%. The concept sounded fantastic, but it was too slow, boring, and stuffy for my tastes.
What are you reading today? Have you read any of these books? As usual thanks for visiting my blog and perhaps even commenting down below!