Happy Wednesday everyone! Today I'm sharing mini reviews of two fairly recent reads that deal with the fey:
The Cruel Prince by Holly Black
and
An Enchantment of Ravens by Margaret Rogerson
. Read on to see my thoughts: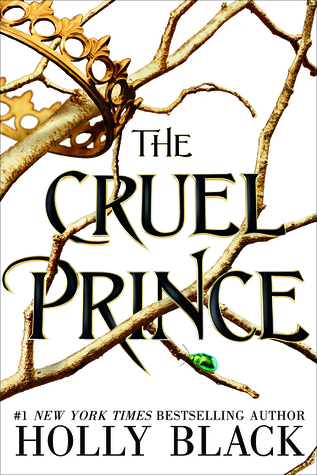 ❋
❋
❋
❋
❋
The Cruel Prince
by Holly Black was one of my most highly anticipated 2018 releases. Holly Black has never disappointed me before and this was no exception. I loved delving into her world of Faerie which is incredibly dark, twisted, eerie, and violent. This is not a realm for humans, but Jude, her twin, and half-fey sister have resided there for ten years after they were kidnapped as children from the human world. Jude and her siblings have done their best to adapt in different ways. As for Jude, she plans on winning her place as a knight at Court regardless of the consequences. Most of the fey hate humans and that includes Prince Cardan, the youngest and cruelest son of the High King. Black's characters are fantastic as usual, especially Jude, and they feel like they could walk right off of the page. Jude is a very calculating and has a very dark streak in her - she's has to be if she wants to survive and be taken seriously as a potential knight. Also the author's world building and writing is brilliant and lush. The High Court is a great if creepy location to visit, but I definitely would not want to live there and be a part of the world like Jude herself. Overall, this novel was a great way to start off 2018 and definitely reaffirmed my belief that Holly Black is a genius. If you haven't read this delightfully dark series opener yet, what are you waiting for! I needed book two,
The Wicked King
, yesterday! I don't know if I'll be able to wait until next year to read it!
I read this ARC from January 4 - 27, 2018 and my review is also on
Goodreads
.
❋
❋
❋
I was definitely expecting more from that. I had fairly high expectations for
An Enchantment of Ravens
since I've seen so many positive reviews for it. While I didn't hate it, it definitely wasn't a favorite at all. In fact, I actually thought it was kind of boring - I probably zoned out a few times while listening to the audiobook. There's definitely instalove here which I found pretty annoying since the two leads don't really know anything substantial about each other while they're declaring their undying love From there on in, the story really revolves around their romance which I wasn't invested in. I did think the way the eerie Fey are presented is interested is a fascinating one. I haven't had the opportunity about their limitations in regards to craft before, but it was certainly intriguing. Overall, I had hoped to like this one a little more. There were some elements of the Fey that I found myself interested, but the romance at the heart of this story didn't hold my interest.
I listened to this audiobook from February 14 - 15, 2018 and my review is also on
Goodreads
.
Have you read either of these books yet? As always, thanks for visiting my blog and perhaps even commenting down below!